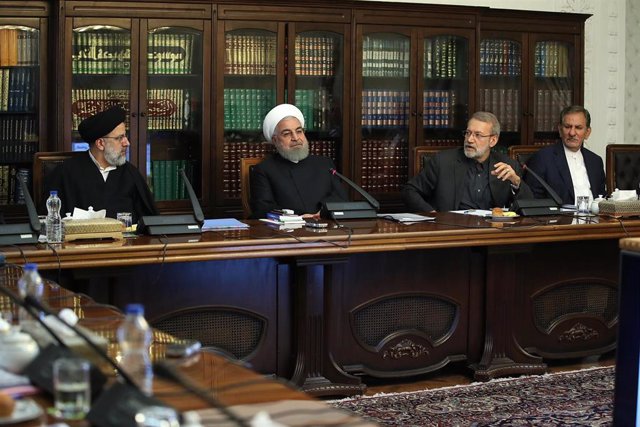 The President of the Iranian Parliament, Ali Lariyani (right) – – / Iranian Presidency / dpa – Archive
MADRID, Jan. 5 (EUROPE PRESS) –
Iranian Parliament President Ali Lariyani has demanded this Sunday the President of the United States, Donald Trump, to provide evidence and documents that prove that General Qasem Soleimani wanted to attack US forces in Iraq and Syria, as he argued. North American government to justify the attack on Friday that ended the life of the military.
The Iranian Parliament demands that Trump justify the death of General Soleimani
"Trump has lied to the Americans by saying that Soleimani intended to attack US forces in Syria and Iraq. He should have provided the necessary evidence and documents," Lariyani said at the beginning of the session.
Also, the president of Parliament has accused Trump of committing "a murder that has gone around the state of the region and the entire world," he said at the beginning of the session, in a speech collected by the Iranian news agency Mehr
"How is it possible," he wondered, "that we are not facing a state terrorism case."
Both Soleimani and number two of the Iraqi Shiite militias of the Popular Mobilization Forces, Abu Mahdi al Muhandis, died along with eight other people from the attack unleashed by an American Army MQ-9 Reaper drone near the international airport of Baghdad, in a tension escalation unprecedented in the last 40 years between the United States and the Islamic Republic.