The Iranian leader says the US bombed Iraqi forces because they defeated the Islamic State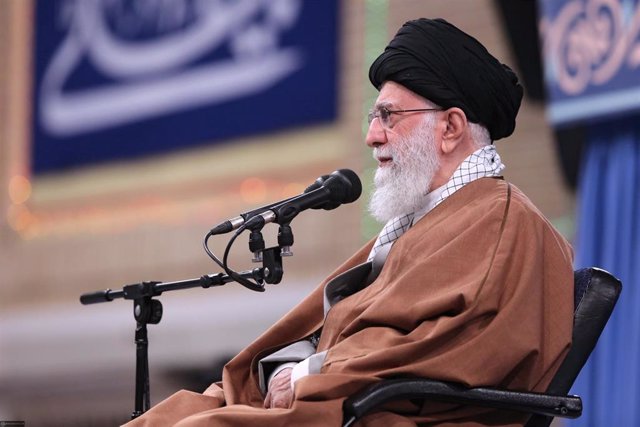 The Iranian supreme leader, Ayatollah Ali Khamenei – KHAMENEI.IR
MADRID, Jan. 1 (EUROPE PRESS) –
The Iranian leader, Ayatollah Ali Jamenei, has rejected on Wednesday the recent US bombing of the Iraqi militia Kataib Hezbollah and has denounced that it is a reprisal for its importance in the defeat of the Islamic State.
"I, the Government and the nation of Iran condemn the malice of the United States in the strongest terms," ​​Jamenei said in statements collected by Iranian public television Press TV.
At least 31 members of Kataib Hezbollah died Sunday in US fighter bombing on five group targets in Iraq and Syria. Kataib Hezbollah is part of the Popular Mobilization Forces (FMP), a pro-Iranian paramilitary coalition serving the Iraqi Government.
The attack has caused the condemnation by the Iraqi authorities, who have warned that they will review their relations with the United States, and massive popular mobilizations that have resulted in incidents surrounding the US Embassy in Baghdad.