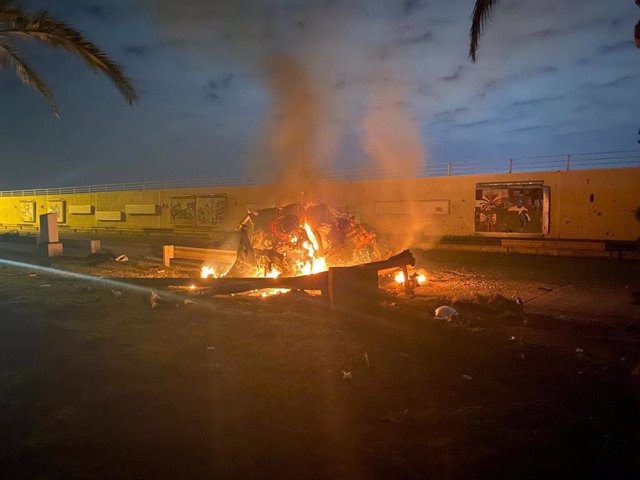 Airstrike against General Qasem Soleimani – – / IRAQI SECURITY MEDIA CELL / DPA / –
MADRID, Jan. 4 (EUROPE PRESS) –
The Iranian Army has sworn a revenge as harsh as calculated against the United States in response to Friday's attack that killed General Qasem Soleimaini, the foreign policy's executing arm of the country's supreme leader, Ali Jamenei.
The Iranian Army promises a hard and calculated revenge against the United States
According to the Army spokesman, General Abolfazil Shekarchi, quoted by the Iranian news agency Mehr, Iran will not take any hasty decision when answering, but will "fully comply" with its right to respond to the attack.
For the general, the United States took "an irreversible step" when he decided to kill Soleimaini. "And if this ends in a war between Iran and the United States or any other confrontation, the Americans will suffer serious damage," he warned.
"If they decide to do more crazy things, Iran will harden their response," the spokesman added.
This Friday, the ayatollah said that "a hard revenge is waiting for the criminals who have their hands stained with their blood (that of Soleimani) and that of other martyrs of the incident," he warned in a statement broadcast by Iranian state television , IRIB.