The Iowa Democratic Party announces that Buttigieg is the winner of the caucus with 14 delegates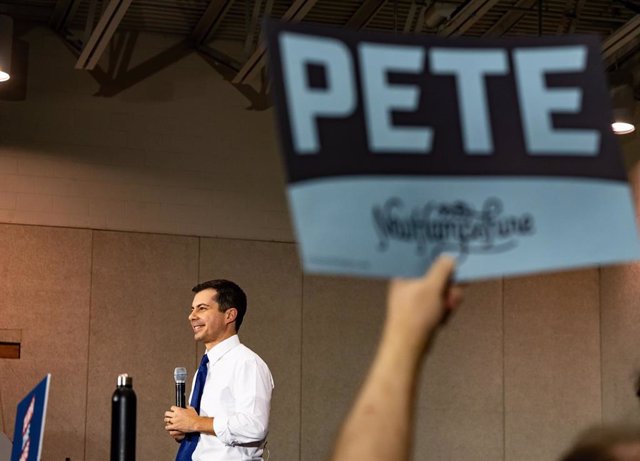 Democratic candidate Pete Buttigieg at a campaign event in New Hampshire. – Keiko Hiromi
MADRID, Feb. 10 (EUROPE PRESS) –
The Iowa Democratic Party announced this Sunday that Candidate Pete Buttigieg has won the caucus in the state, held last Tuesday, and has obtained 14 national delegates.
For its part, Sanders, who was declared the winner of the Iowa caucuses without the Democratic Party having completed the counting of the results, has managed to win 12 delegates, according to the party's results website.
In third place is the Massachusetts Senator Elizabeth Warren, with eight state delegates, followed by former United States Vice President Joe Biden, with six. Ultimately, Minnesota Senator Amy Klobuchar has obtained a single delegate.
The vote for the concession of state delegates is the definitive fact because the process of primary and caucus at the national level is decided by the total number of votes of delegates accumulated by the candidates for the presidential nomination.
The result is waiting for the recount that the president of the National Democratic Convention, Tom Perez, has asked the Democratic leaders in Iowa to clear all doubts about the process raised by the failures in data transmission.
Buttigieg's victory in the Iowa caucuses has been a clear surprise against previous forecasts and now places him next to Sanders in an optimal position to lead the race for the Democratic nomination in the November presidential elections, in which the current US president , Donald Trump, will opt for reelection as a Republican Party candidate.
Biden, meanwhile, started as a favorite in the race for the Democratic nomination. However, the experience of previous primary processes indicates that the candidate who remains in one of the first two positions in Iowa is the one who ends up achieving the Democratic presidential nomination.
Barack Obama prevailed in the Iowa caucuses in 2008, when he ended up becoming the Democratic presidential candidate, and Donald Trump was second in the Republican appointment in 2016, finishing the race as presidential candidate of the party.