The international coalition suspends operations against the Islamic State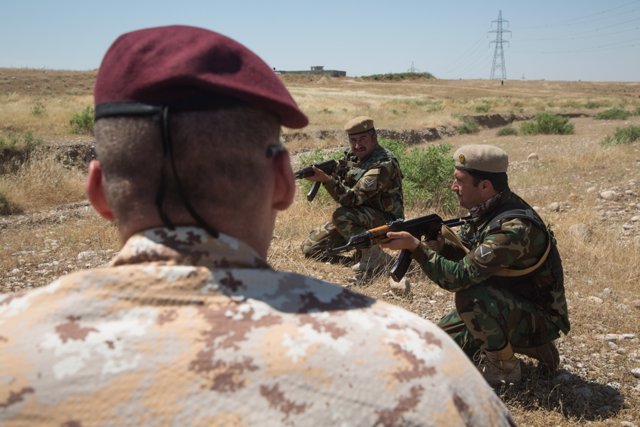 Training of Iraqi military in Iraq – COMBINED JOINT TASK FORCE – OPER / PFC. KAHLIL DAS
MADRID, Jan. 5 (EUROPE PRESS) –
The international coalition against the Islamic State, Operation Inherent Resolution, announced on Sunday the indefinite suspension of its operations against the jihadist group and the formation of Iraqi forces in the face of instability in the country.
"The repeated rocket attacks of the last two months by Kataib Hezbollah have caused the death of personnel from the Iraqi security forces and an American civilian," the coalition explains in a statement.
Because of these attacks "we are now fully focused on the protection of the Iraqi bases that host the coalition troops." "This has limited our ability to develop training and support its operations against the Islamic State and therefore we have paused these activities, a decision that will be subject to continuous revisions," says Inherent Resolution.
"Our first priority is to protect all coalition personnel involved in the defeat of the Islamic State," said the communiqué, which expresses its willingness to continue collaborating with the Government and people of Iraq.
The death last Friday of Iranian General Qasem Soleimani in an attack by a US drone near Baghdad has caused a surge in tension. In addition, the United States has bombed Kataib Hezbollah, a militia framed in the Popular Mobilization Forces, the vanguard of the offensive against the Islamic State.