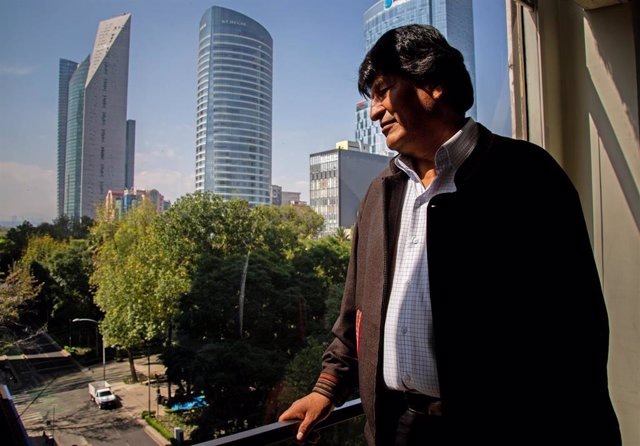 Evo Morales – Jair Cabrera Torres / dpa
MADRID, Nov. 22 (EUROPE PRESS) –
The interim Government of Bolivia, chaired by Jeanine Áñez, has filed a complaint with the Prosecutor for the crimes of sedition and terrorism against former President Evo Morales and his Minister of the Presidency, Juan Ramón Quintana, for his alleged messages of incitement to violence .
The head of Government (Interior), Arturo Murillo, has headed the team that has come this Friday to the headquarters of the Public Ministry in Peace to formalize the complaint, attending to evidence that he considers "clear" against the former leaders.
Thus, Quintana has been criticized for calling "to turn Bolivia into a Vietnam" and Morales who, from his exile in Mexico, instigated a fence in the main cities to defeat the "coup d'etat" that the former president attributes to Áñez and its surroundings, according to the news agency ABI.
Murillo himself spread an alleged telephone conversation between Morales and a union leader in which the indigenous leader would order his supporters to "fight hard against the fascists and racists." "It will be time for combat, combat, combat," says the voice attributed to Morales, who specifically asks his people to make "real fences" so that "no food enters the cities."
The Provisional Executive of Bolivia also plans to present this conversation before the International Criminal Court (ICC) to demand prosecution against Morales for crimes against Humanity.
"Those who have to be concerned about the International Criminal Court are Añez and Murillo, for the crimes against humanity they are committing, by ordering the military to murder my sisters and brothers, trying to cover these crimes with an illegal decree." , Evo Morales responded in his Twitter account, from which he has denounced a "montage".