The influential Chinese dissident Xu Zhiyong arrested during a coronavirus prevention control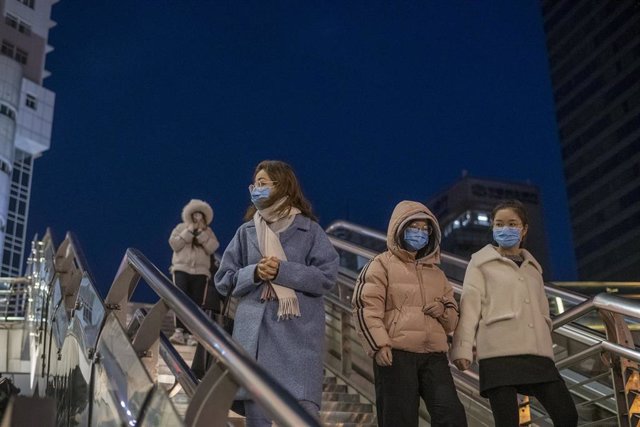 Passers-by with masks in China. – Dave Tacon
MADRID, Feb. 17 (EUROPE PRESS) –
The Chinese Police on Monday arrested the influential Chinese dissent Xu Zhiyong during a coronavirus prevention check in homes of friends and supporters of the activist in the city of Canton, as reported by the local newspaper 'South China Morning Post'.
"Xu had been hiding and meeting friends in different cities as part of his work to develop civil movements," said another activist, who explained that the dissident has been "cornered by quarantine measures put in place throughout the country to stop the spread of the outbreak, whose epicenter is located in the city of Wuhan.
The 47-year-old activist had been hiding since last December, when dissidents Ding Jiaxi, Dai Zhenya, Zhang Zhongshun and Li Yingjun were arrested after a meeting in Fujian where the five addressed the "democratic transition in China."
As noted by lawyer Yang Bin, Xu was arrested while in the house of the lawyer, who was also held for a few hours with her husband and son.
"I'm fine and I'm safe. Thank you for the concern," said Yang, who has been unable to give more details about Xu's situation.
Li Qiaochu, the activist's girlfriend, has been missing since Sunday, when he sent a message saying that someone was knocking on the door, as Hu Jia, an activist and journalist, has denounced.
The authorities in the province of Canton launched a series of emergency measures against the coronavirus last week. The province has the highest number of infected by the outbreak after Hubei.
Xu was already arrested in 2013 and spent four years in prison for "gathering a crowd in order to alter public order." The conviction was related to the protests he organized between 2012 and 2013 to demand greater transparency and an increase in the rights of children in rural areas to education.
In early February, he published an article in which he urged the Chinese president, Xi Jinping, to resign for his "inability to cope with the biggest crises," including the outbreak of the coronavirus, which has already left 1,770 dead in the country .
Pro-democracy activist Wu Yangwei has asserted that his detention shows that the Chinese Communist Party "does not allow any dissent to express their opinion or challenge their leadership."