The Indonesian Police arrest a marriage that proclaims itself "Kings of the world"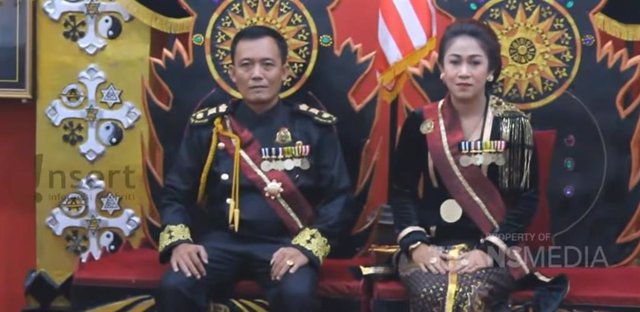 Totok Santoso Hadiningrat and Fanni Aminadia, self-proclaimed kings of the invented "Great Kingdom on Earth." – YOUTUBE / TRANS TV
JAKARTA, Jan. 17 (EUROPE PRESS) –
The Purworejo Police, in the south of the province of Central Java, on Thursday arrested a marriage that had been proclaimed "kings of the world" and are accused of cheating hundreds of people, many of whom came to pay almost 8,000 dollars in exchange for supposed important charges in the reign that, they said, were going to run after receiving a revelation from their ancestors.
Totok Santoso Hadiningrat and Fanni Aminadia had managed to gather almost 450 faithful for that supposed "Great Kingdom on Earth", the Keraton Agung Sejagat, which both would lead "peacefully" to resolve "all the conflicts that occur throughout the planet" .
"He promised people that if they followed him they would be free from danger and their lives would be better," said the head of the Central Java Police, Rycko Dahniel, who has detailed how Totok had created false documentation of the United Nations and used the networks social to extend their lies.
On the other hand, the police spokesman, Iskandar Fitriana Sutisna, has explained that the couple faces sentences of up to ten years in prison after having violated a law about the prohibition of spreading erroneous information, as they have pointed out since the Indonesian newspaper 'The Jakarta Post'.
Totok and Fanni also had a "royal advisor", who has been responsible for explaining to the local media the origin of the supposed kingdom, founded, he said, 500 years ago, when a king Dyah Ranawijaya, who controlled much Southeast Asian maritime in the thirteenth century, agreed with the Portuguese in 1518 and, after the end of that agreement in 2018, the end of domination by the west of the region.