The Indian Supreme will allow a Hindu temple in Ayodhya after centuries of dispute with the Muslim community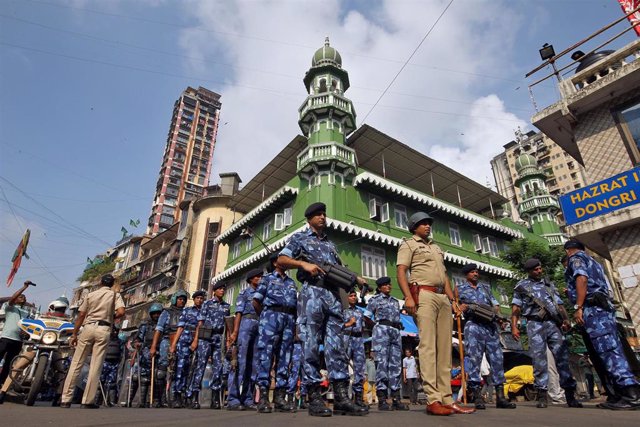 Site of Ayodhya (India) – REUTERS / PRASHANT WAYDANDE
The town was the epicenter in 1992 of one of the bloodiest religious revolts in the country's history, with more than 2,000 dead
NEW DELHI, Nov. 9 (EUROPE PRESS) –
The Supreme Court of India has granted a Hindu group the power to build a temple in a town disputed for centuries by the Muslim community, in a verdict that could increase the tension between both confessions at a time, in itself, extremely tense for the current situation in another area of ​​interfaith conflict such as Kashmir.
The verdict, reached unanimously and enjoying the full support of the ultra-nationalist party of the Indian Prime Minister, Narendra Modi, allows the erection of a Hindu temple in the town of Ayodhya, in the north of the country.
However, the Court itself, aware of the violence that could trigger the decision, has accompanied the opinion with a permit to build a Sunni mosque in the town, reports the 'Times of India'.
The Supreme Court has ruled that one of the hectares in dispute becomes part of a fund managed by the Indian Government, a great winner of a judicial process that goes back 70 years as an expression of a dispute dating back to the 19th century, the time that Hindus have tried to build a place of worship for Ram, the physical incarnation of the god Vishnu where, they believe, was his place of birth.
Opposite are the Mughals, the Islamic rulers of India in the 16th century, who built the Babri mosque there until it was destroyed by a Hindu mob in 1992, the beginning of one of the most devastating waves of religious violence of the 20th century in India, and that left more than 2,000 dead throughout the country.
Since then, the place has been under extraordinary protection measures, particularly during the last days of waiting for the verdict. In some regions the right to the meeting has been banned and Internet access suspended.
In order not to feed the conflict, Modi has ordered the suspension of all celebrations by opinion and the country's Muslim organizations have called for calm.