The IAEA supporters "continue queries" with Kyiv and Moscow for "avoid a nuclear accident" in Zaporizhia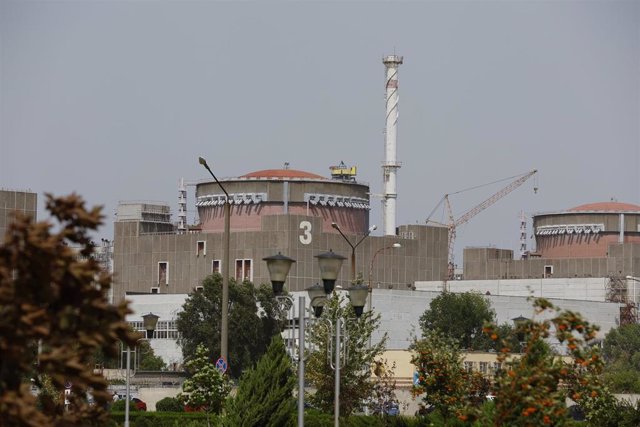 Follow live the latest news about the war in Ukraine
The Director General of the International Atomic Energy Agency (IAEA), Rafael Grossi, has shown his willingness to do so "continue queries" with Ukraine and Russia to ensure safety at the Zaporizhia nuclear power plant and "avoid a nuclear accident" because of fighting in the area.
"We must do everything to avoid a nuclear accident that will add to the tragedy. We have to take action. If something happens here, we will not be able to blame a natural disaster, but must acknowledge our own inaction"he said before repeating his call for a security zone to be created around the facility, the largest in Europe.
This confirmed the start "detailed conversations" to reach an agreement in this area with Kyiv and moscow and stressed this "You know what to do". "It is possible. I am ready to continue consultations with both countries this week so that we can protect this plant"has explained.
Grossi said that "Since day one, the IAEA has updated the world on the unprecedented situation" in the country and recalled that four missions of the organization have traveled to the country so far, including one in response to various incidents at the Chernobyl plant.
"The IAEA is constantly present on site"Grossi indicated regarding the situation in Zaporizhia, at the same time he said that this allows the organism "Interact directly with the Ukrainian operator to see and assess the situation firsthand and help find ways to stabilize it".
The Zaporizhia power plant is the largest in Europe and has six reactors that were put into operation between 1984 and 1995. It has been controlled by Russian forces since March this year, shortly after the start of the Russian invasion of Ukraine.