The IACHR announces a "work visit" to Bolivia to "observe" the situation of human rights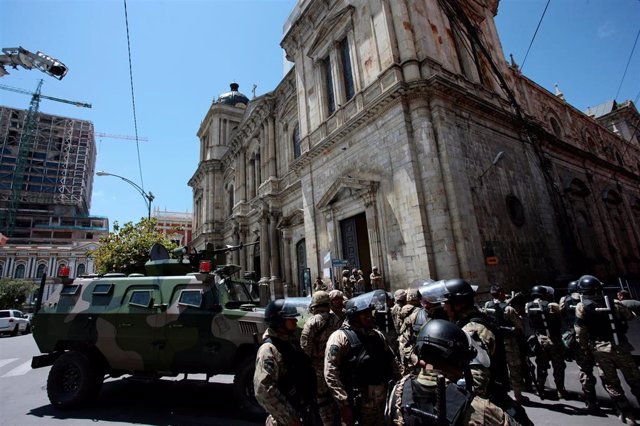 Security deployment in La Paz – REUTERS / XXSTRINGERXX XXXXX
MADRID, Nov. 19 (EUROPE PRESS) –
The Inter-American Commission on Human Rights (IACHR) announced on Tuesday that it will make a "working visit" to Bolivia between November 22 and 25 to "observe" the situation of Human Rights in the country, within the framework of the political crisis that has been unleashed after the presidential elections of October 20.
The IACHR explained in a statement that this "work visit" is due to the invitation made by the Permanent Council of the Organization of American States (OAS) at the meeting held on November 12 to analyze the Bolivian crisis.
The executive secretary of the IACHR, Paulo Abreu, will lead the mission of the IACHR, for which he has claimed "transportation and security services support" during his stay in the Andean nation.
More than 20 people have died and more than 700 have been injured by clashes between supporters and detractors of former President Evo Morales and with the security forces in this month of protests.
The origin of the protests is the controversy over the election result. Morales was proclaimed winner but the opposition denounced a "gigantic fraud" and the audit conducted by the OAS confirmed "irregularities."
In this context, Morales resigned and fled to Mexico, where he is a political asylee. However, he declares himself a victim of a "coup d'etat." Neither he nor his followers recognize Jeanine Áñez as interim president, so the riots have continued.