The House of Representatives will start á next week the public views of the 'impeachment'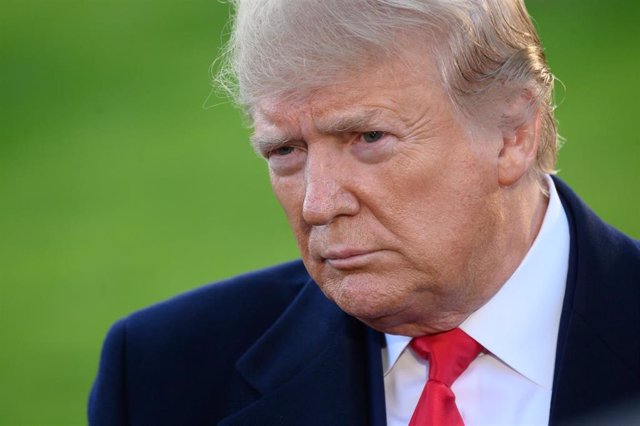 Donald Trump – Contact
WASHINGTON, Nov. 6 (EUROPE PRESS) –
The House of Representatives will begin next week the hearings for the possible political trial against the president of the United States, Donald Trump, signaled by the alleged pressures to his Ukrainian counterpart, Volodimir Zelenski, to investigate former vice president Joe Biden and his son.
The president of the Intelligence Commission, the Democrat Adam Schiff, has revealed on Wednesday the first dates for this process, which will begin on November 13 with the appearance of two State Department officials, William Taylor and George Kent. Two days later, Marie Yovanovitch, former ambassador to Ukraine, will appear.
Democratic congressmen have disseminated the transcripts of the thirteen appearances held behind closed doors in the framework of the impeachment investigation. Trump has said that it is a "witch hunt" against him and argues that he did nothing wrong, despite the spread of the transcript of the conversation with Zelenski.
Among the novelties that have emerged from this first parliamentary phase is the turn of the US ambassador to the European Union, Gordon Sondland, who has decided to change his statement to ensure that there was an exchange of favors with Ukraine. According to Sondland, Trump raised the suspension of US military aid until the Ukrainian authorities pledged to investigate Hunter Biden, the son of the former vice president.
Taylor's appearance is one of the most anticipated, after his first statement pointed out that "everything" what Ukraine wanted was conditioned by the investigation, according to CNN. Among the tricks of Washington to negotiate was military aid, valued at 400 million dollars, and a meeting between Trump and Zelenski.