The House of Commons leaves Johnson without control of Brexit
450994.1.500.286.20190903231233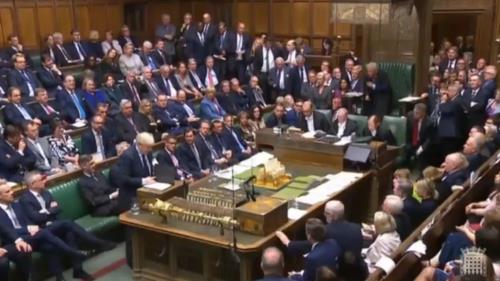 LONDON, Sep 3 (EUROPE PRESS) –
A majority of British deputies have voted in favor of a motion that leaves the government without control of the parliamentary agenda, the first step to pass a law on Wednesday to prevent Prime Minister Boris Johnson from taking the country to a Brexit without agreement on October 31.
The motion has received the support of 328 deputies, while 301 have positioned themselves against, to the stupor of a Johnson who has warned that "Parliament is on the verge of destroying any agreement that can be reached with Brussels." "This will imply more hesitation and more delays," he lamented right after knowing the results.
Critical parliamentarians with the line set by Johnson plan to introduce a law that limits the prime minister's margin of action. The Government would be obliged to request an extension of Brexit – until January 31 – if it fails to ratify any pact with the EU before October 19 or a specific permission from Parliament for an exit without agreement.
Johnson has described this law as a "surrender" and has accused his detractors of limiting the negotiating margin of the Government with the European Union. The British 'premier', which has premiered in the House of Commons with a defeat, has claimed that his intention remains to negotiate an agreement so that the United Kingdom can leave with guarantees on October 31.
In case of losing the vote on Wednesday, something that seems likely in view of the results of the emergency debate held on Tuesday, Johnson plans to present an initiative to call early elections in mid-October.
"I do not want an election, but if the deputies vote tomorrow in favor of forcing another meaningless delay of Brexit, it will be the only way to solve this," said the prime minister, who has accused the opposition leader, Jeremy Corbyn, of taking "two years imploring elections."
Corbyn is not opposed to the call for such elections, but has challenged Johnson to pass before the law that would eliminate the possibility of an exit without EU agreement. The leader of the Liberal Democratic Party, Jo Swinson, has also been in favor of new elections, as long as the disorderly Brexit is not an option.
The Government no longer has a majority within the House of Commons, after a 'tory' deputy, Philip Lee, has passed Tuesday in full debate to the ranks of the Democratic Liberal Party, precisely because of his unease over the line marked by Johnson around Brexit.
The drop that has filled the vessel for the British political opposition and for part of the 'tory' bench – and that has forced the entire debate to accelerate – has been Johnson's decision to suspend parliamentary activity until mid-October, to Only two weeks from the date currently set for EU exit.