Police deployed at the Polytechnic University of Hong Kong – REUTERS / MARKO DJURICA
MADRID, Nov. 28 (EUROPE PRESS) –
One hundred Hong Kong Police officers entered Thursday early in the Polytechnic University campus after eleven days of confinement before the siege of a strong police deployment, as reported by the RTHK television network.
Agents arrived at the campus shortly before 8.30 (local time) next to an endowment of the Fire Department, which has moved to the area to help remove hazardous materials.
Police chief of operations Chow Yat Ming has indicated in a brief press conference in front of the university campus in Hung Hom that the priorities are the well-being of people on campus, the removal of dangerous objects and the possible finding of evidence on what happened there.
"Our main concern today is not to arrest, it is to achieve well-being. That will be our main concern," said Chow, who stressed that, "obviously, the objective is the objects that may be on campus and that pose danger."
"If we find protesters or people inside we will ask them to seek medical treatment," he said one day after a team of people selected by the Polytechnic University of Hong Kong completed a first inspection of the entire university campus without finding any inside student.
In this regard, he has said that Molotov cocktails will be sought, as well as other chemical materials, and has affirmed that the agents will try to obtain as much evidence as possible about the "occupation and damage caused" on the campus during the last two weeks
Wong Chun Yip, chief of the Fire Department, has argued that his team will focus on reducing the danger posed by the "presence of a large number of hazardous chemicals" on campus.
"If there is any chemical material that could cause imminent damage or if there is any chemical leakage, we will take immediate measures to mitigate the possible damage," he said.
The university campus located on the Kowloon peninsula became a zone of clashes with security forces since the protesters decided to entrench themselves in the academic grounds after clashes with riot police officers in the framework of protests that began already five months.
Last week, police arrested some 1,100 people around the university center, some of them when they tried to escape from the police siege.
The Polytechnic University is the last of the five university precincts occupied by protesters in an attempt to block the city of Hong Kong, preventing passage through the port tunnel that connects Kowloon with the island of Hong Kong and other areas.
After the local elections of the weekend, in which the pro-democracy candidates were imposed, the Chinese authorities have stressed the need to "stop the violence and restore order" in Hong Kong.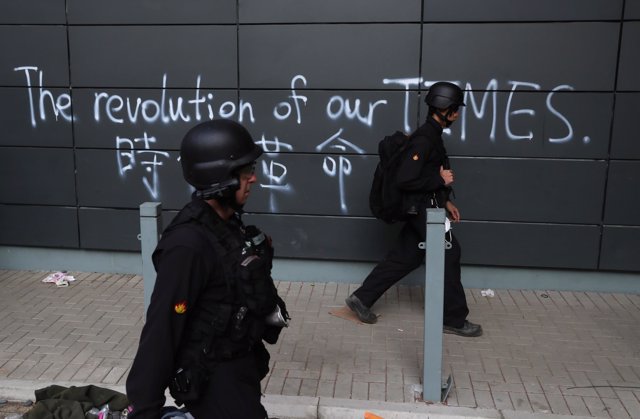 Images of the Hong Kong Police at the Polytechnic University – REUTERS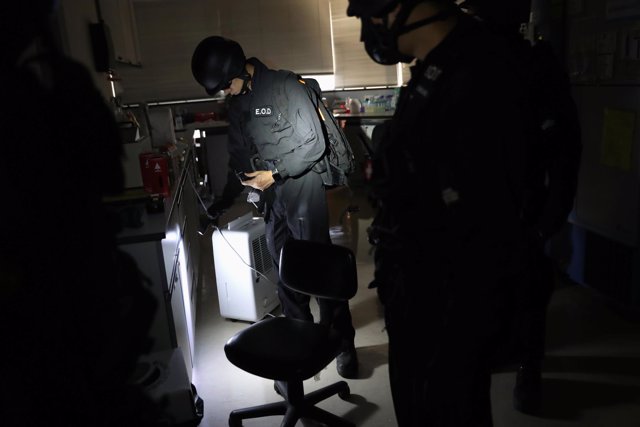 Images of the Hong Kong Police at the Polytechnic University – REUTERS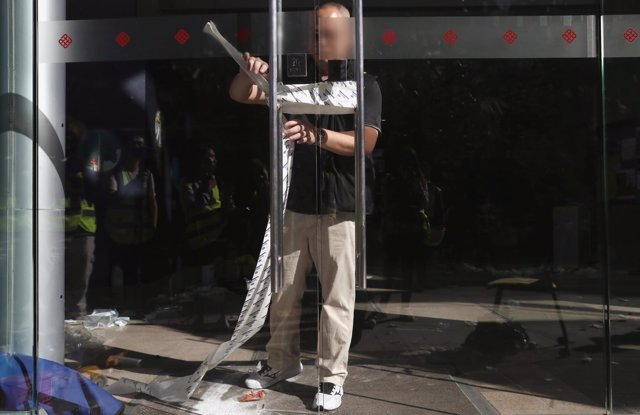 Images of the Hong Kong Police at the Polytechnic University – REUTERS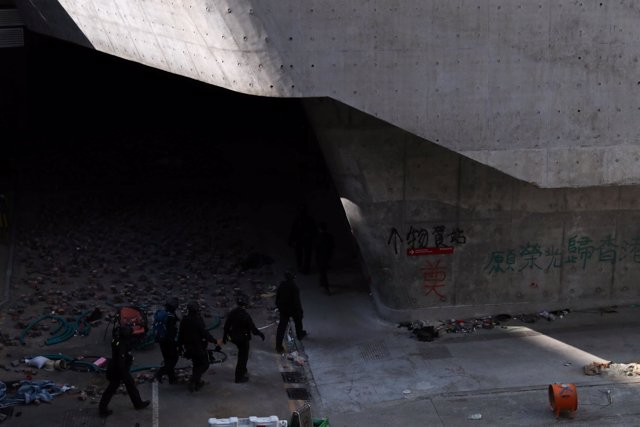 Images of the Hong Kong Police at the Polytechnic University – REUTERS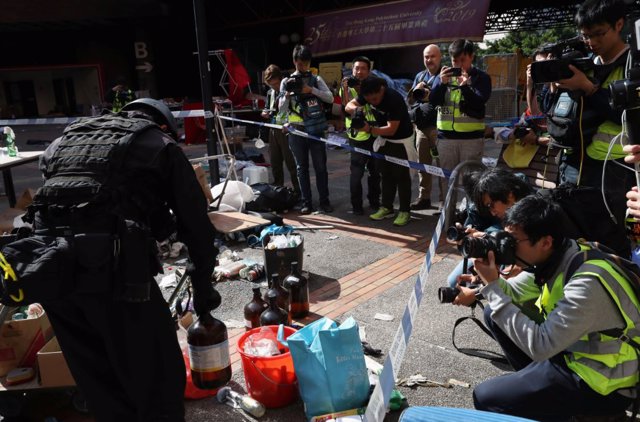 Images of the Hong Kong Police at the Polytechnic University – REUTERS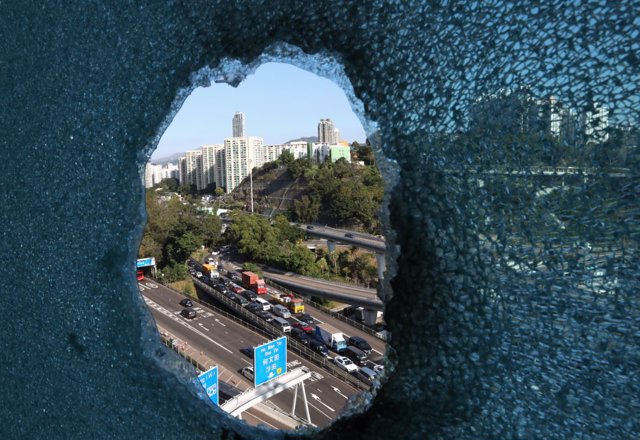 Image from a broken window by a shot of the Polytechnic University of Hong Kong – REUTERS