The Hong Kong Parliament formally withdraws the controversial extradition law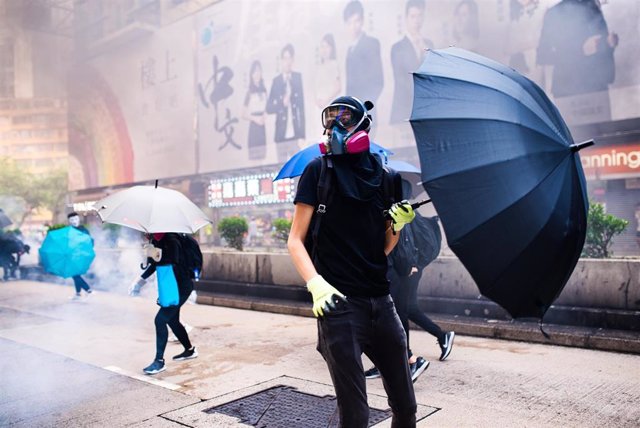 Protests in Hong Kong – Chien-min Chung
HONG KONG, Oct. 23 (Reuters / EP) –
The Parliament of Hong Kong has formally withdrawn the extradition law that unleashed the wave of protests, although this symbolic step – to which the Government of Carrie Lam had committed itself – foreseeably will not reduce social unrest, to the extent that it is Only one of the five requests raised by the protesters.
"Five demands, not one less," protesters have chanted in recent months, alluding to a list that includes ranging from the introduction of universal suffrage to amnesty for all detainees during the protests. Lam has claimed that several of these measures are outside its competence.
"There are no major differences between suspension and withdrawal" from the extradition law, a 27-year-old protester, Connie, alleged hours before the formalism. In his opinion, "it is too little" and "too late", so he has urged the Government to cover the rest of the requests, "especially the problem of police brutality."
The extradition law opened the door to the transfer of suspects required in mainland China, also for trials in courts controlled by the Communist Party. Just this Wednesday, a Hong Kong citizen accused of murdering his girlfriend in Taiwan has been released and whose case was the trigger for the controversial law, since in Hong Kong he has only been convicted of robbery.