The head of the Hong Kong Police urges citizens to demonstrate "peacefully" on Sunday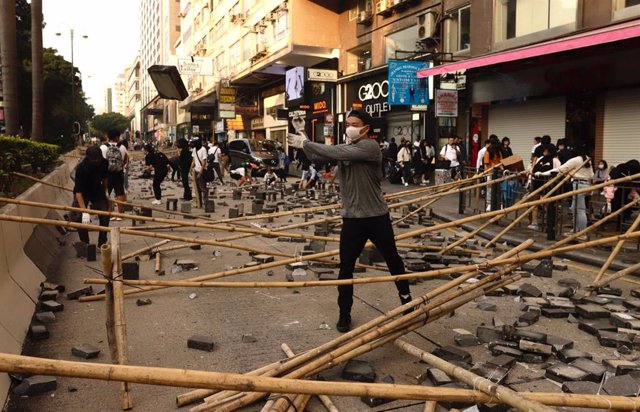 Protests in Hong Kong. – Liau Chung-Ren / ZUMA Wire / dpa
HONG KONG, Dec. 6 (Reuters / EP) –
Hong Kong Police Chief Chris Tang urged citizens on Friday to "peacefully" demonstrate on Sunday in what is expected to be a mass march in favor of democracy.
"We hope that our citizens can show the whole world that the people of Hong Kong are able to hold a large-scale demonstration in an orderly and peaceful manner," Tang said before leaving for Beijing.
The march on Sunday, called by the Civil Front for Human Rights, which has called the protests that have been taking place in the British ex-war since June, has been authorized by the Hong Kong government after the victory of the opposition candidates in the local elections of the November 24.
During the last six months, the Hong Kong authorities have refused to give the green light to the demonstrations called by the opposition platform. However, the situation has calmed down since pro-democracy candidates won almost 90 percent of the seats in the local parliament.
In this context, Tang has expressed his desire for calm to remain. "In the last two weeks, the city has been relatively peaceful," he said.
"When citizens have the opportunity to take a break, we hope that violent people really stop participating in illegal activities," he added.
A smaller-scale demonstration is also called this Friday to denounce police violence in repression of protests, in which the use of rubber bullets, water cannons and tear gas has been common. For its part, the Police have assured that their use of force has been restricted.
Protests in Hong Kong began in June against the extradition law to mainland China. The Carrie Lam government has renounced the controversial law but the demonstrations have continued to demand democratic openness, including universal suffrage.