The Guaid ó family He complains that his uncle is still "missing": "It's been 24 hours"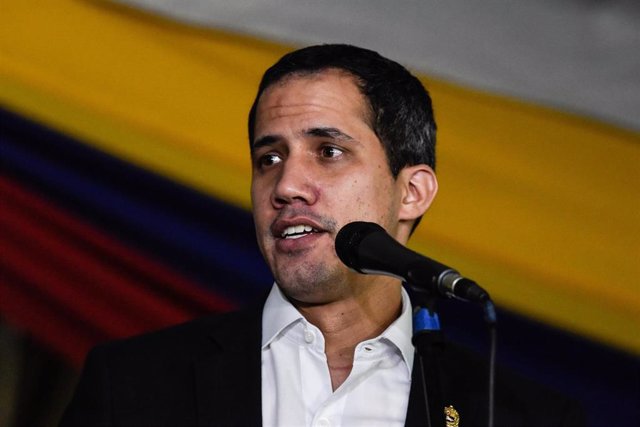 The self-proclaimed "president in charge" of Venezuela, Juan Guaidó – GETTY IMAGES / CAROLINA CABRAL
MADRID, 12 Feb. –
The family of the self-proclaimed "president in charge" of Venezuela, Juan Guaidó, denounced on Wednesday that his uncle, Juan José Márquez, is still "missing", 24 hours after customs agents held him at the Maiquetía International Airport in Caracas , within the framework of his nephew's return to the country.
Márquez has accompanied Guaidó on the tour that began on January 19 and ended on Tuesday to regain the international momentum he gained a year ago by proclaiming himself "president in charge" with the stated goal of overthrowing Nicolás Maduro.
He was traveling on the plane with which Guaidó landed in Maiquetía, in the middle of a strong security deployment and after the struggles between uniformed and opposition deputies when the latter tried to reach the capital's aerodrome to receive the "president in charge".
"My husband has nothing to do with politics, he is an aviator pilot and, like any protective uncle, he wanted to accompany his nephew and protect his safety," said Márquez's wife, Romina Botero, in press statements.
"He entered with his nephew at the airport of Maiquetía, passed migration and then was stopped by the SENIAT (National Integrated Service of Customs and Tax Administration) because he was wearing a protective shirt," Botero said.
Márquez was able to make a call about 6:00 p.m. (local time) to report that he had been held by SENIAT to "give a statement of what he was wearing", but since then the family has not heard from him.
"Deputy and lawyers went down to the airport to wait for information on where my husband was and, after two hours, they informed us that he disappeared." "It's already going to be 24 hours and we don't know my husband's whereabouts. He's missing," she denounced.
The presidential commissioner of Guaidó for Human Rights and Attention to Victims, Humberto Prado, reported Wednesday via Twitter that he has communicated the "disappearance" of Márquez to the Office of the United Nations High Commissioner for Human Rights and the Inter-American Commission on Human Rights.
Prado has explained that "in this way he requests a thorough and impartial immediate investigation of this fact" by both international organizations. However, it has also called on "the competent authorities to conduct an investigation and give immediate response to this situation."
"We hold Nicolás Maduro and Franco Quintero responsible for the security of the Maiquetía International Airport for their physical integrity. We demand their release," said the National Communication Center, which acts as a Guaidó press office.