The governor of Sao Paulo exempts the police from blaming the death of 9 people in a stampede during a party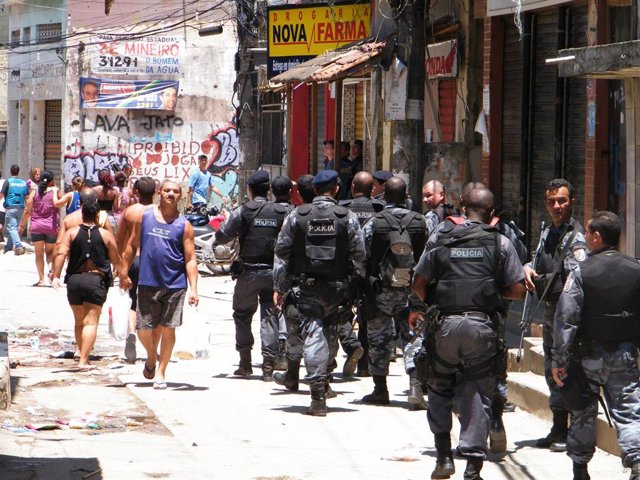 Agents of the Brazilian Military Police. – WIKIPEDIA – Archive
MADRID, Dec. 3 (EUROPE PRESS) –
The governor of the Brazilian state of Sao Paulo, Joao Doria, on Monday exempted the police from blaming the death of nine people in a stampede during a party held in Paraisópolis, a favela located in southeastern Brazil.
"The lethality was not caused by the Military Police but by bandits who invaded the area where the 'Funk Dance' was being held, a common street party in the favelas (…) you have to be very careful not to reverse the process," The governor has indicated.
On November 30, security forces launched an operation during a street party in the Paraisópolis favela, which was attended by about 5,000 people. According to the Police, the agents were attacked by two men from a motorcycle, which caused panic among the assistants, who were running in an attempt to take refuge in the alleys.
The event left nine dead – eight men and one woman – and seven injured, according to information from the Brazilian news portal G1.
Doria has reported that the deployment will continue in the area along the line of "security" imposed by the president, Jair Bolsonaro, despite the fact that hundreds of Brazilians have expressed their rejection through massive marches.
For its part, the General Commander of the Military Police, Vieira Salles, has assured that the agents who participated in the operation will not be removed from their positions during the investigation.
However, at least six of the agents involved have been removed from the streets until the investigation ends. "We have not finished the investigation. They will continue doing administrative work while doing other things since it is a complicated area," Vieira explained.
The spokesman of the Military Police, Emerson Massera, explained during a press conference that 38 agents were part of the device during the 'Funk Dance'.