The Government will go í denies that he tries to "cover up" evidence of the plane's demolition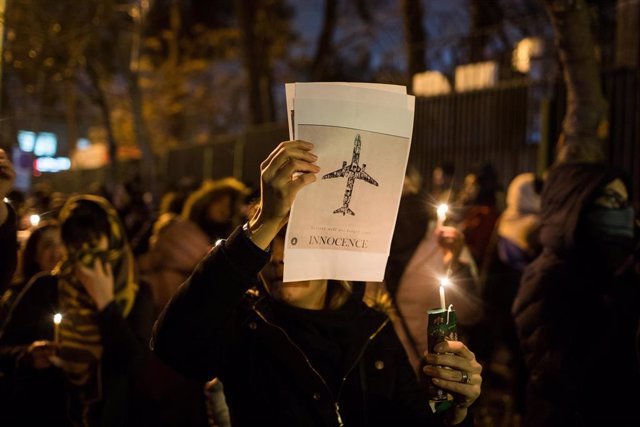 Protests in Tehran after the demolition of the Ukrainian plane – Adil Hussain Bhat
TEHERAN, Jan. 13 (DPA / EP) –
The Government of Iran has denied that it tries to "cover up" evidence in relation to the accident of the Ukrainian plane with 176 people on board, after the authorities recognized that it was shot down by missiles on January 8 after maintaining for days that it was an accident .
"The government has been accused of covering up and lying, but it has not been the case," said the spokesman of the Executive, Ali Rabiei. According to his version, the president, Hasan Rohani, did not receive the details on the case until two days after the tragedy.
On Saturday, and after several days of denial, Tehran finally recognized the missile firing. Rabiei has cited as a "reason" for the "tragic mistake" that "the Armed Forces were on high alert" following the US bombing in which Iranian General Qasem Soleimani died.
The recognition of the demolition has resulted in a new wave of citizen protests against the Government in Iran in which slogans have been chanted in favor of the resignation of senior officials, including Rohani. The president of the United States, Donald Trump, has given his support on Twitter to the protesters.