The Government of Sudan and the rebels extend the peace talks process for three weeks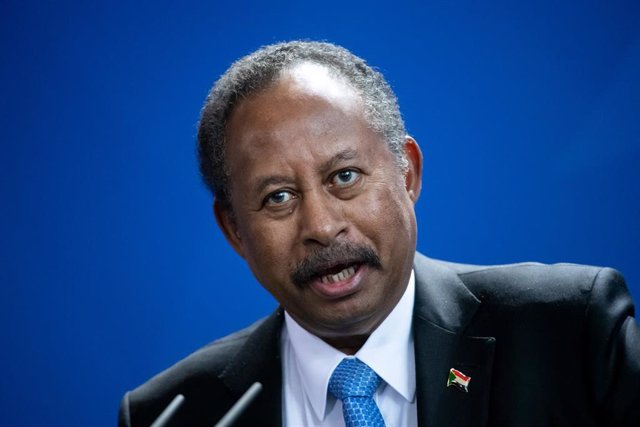 The Prime Minister of Sudan, Abdullah Hamdok – Bernd von Jutrczenka / dpa
MADRID, Feb. 17 (EUROPE PRESS) –
The Government of Sudan and the Sudan Revolutionary Front (SRF), a coalition that brings together several rebel groups operating in the country, agreed on Sunday to extend the peace talks process for three weeks, after exceeding the deadline set for the contact process
"The two sides have agreed to extend the negotiation period by three weeks, renewable through an agreement between the parties," they said in a joint statement, as reported by the Sudan Tribune news portal.
Thus, it emphasizes that the first week of the extension will be destined to address the appointment of civil governors and the formation of the Legislative Council.
The armed groups ask to postpone these two issues until the signing of the peace agreement and also request to have 40 percent of the representations in the opposition Forces for Freedom and Change (FFC), composed of sectors opposing the Omar Hasan regime al Bashir after its fall last year.
The Transitional Government in Sudan has made peace with the rebels fighting Khartoum one of its top priorities, as it is one of the key conditions for the United States to remove the country from the list of sponsors of terrorism.
Thousands of people have died in the civil wars in Sudan, including conflicts in the regions of Darfur (west), Blue Nile and South Kordofan (south).
The conflict in Darfur confronts local rebel groups, mainly composed of members of African agricultural tribes, government forces and has left some 2.5 million displaced.
South Kordofan and Blue Nile are inhabited by large communities that positioned themselves on the South side during the decades of civil war with Khartoum. Many denounce that they have been marginalized by the Sudanese Government since the independence of South Sudan under the 2005 peace agreement.