The Government of Sudan agrees to send Al Bashir to the ICP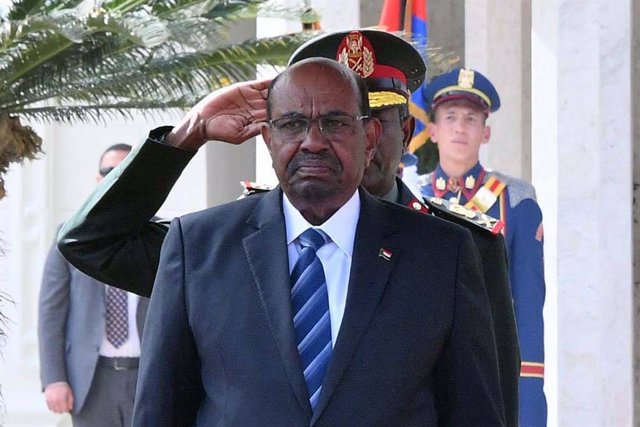 The former president of Sudan Omar Hasan al Bashir – – / Egyptian Presidency / dpa – Archive
The Government of Sudan has agreed to send former President Omar Hasan al Bashir to the International Criminal Court (ICC), in the framework of the peace negotiations he is having with various rebel groups operating in the Darfur region.
The spokesman for the government delegation that is negotiating with the rebels, Muhamad Hasan al Taishi, has revealed that during the talks it has been agreed to deliver to the court all those who weigh arrest warrants issued by the ICTY.
"We can only achieve justice if we close the wounds with the same justice," he said, before stressing that crimes against humanity and war crimes committed in Darfur and other regions cannot be addressed "without those against those who weigh orders of arrest appear before the ICC ".
Al Taishi has highlighted that, in addition, other points regarding transitional justice and the reconciliation process have been agreed, as reported by the Sudanese state news agency, SUNA.
In this regard, he has reiterated that the decision of the Government to send the TPI to those required by the court involves the fulfillment of one of the demands of the popular uprising that led in April 2019 in the military coup d'etat that took power itself Al Bashir.
The spokesman for the government delegation has stressed that this "is linked to the principle of non-impunity" and has asked "not to forget the consequences of the long war in Darfur and other regions." Finally, he has asked to face the crisis "so that it does not happen again", for which it is important that there is "justice for the victims".
Last November, Sudan Prime Minister Abdullah Hamdok had already been willing to send Al Bashir to The Hague during a historic visit to displaced persons camps in the Darfur region. "We must achieve what satisfies the victims and makes them have a sense of justice," he said.
The military junta that rose to power after the April military coup against Al Bashir had refused to hand it over to the ICP and has argued that the decision will be taken by the Government that emerges from the polls within three years, once it is completed the transition process
Two orders for the arrest of the ICC for genocide, crimes against humanity and war crimes for the alleged abuses committed under his command in the Darfur region weigh on Al Bashir. The Sudanese Army overthrew Al Bashir after 16 weeks of protests that ended three decades of regime.
The former president was sentenced in December to spend two years in a corruption rehabilitation center in relation to the currencies found in his residence, although on May 13, 2019 he was also charged for the death of protesters.