The Government of Italy will declare the state of emergency in Venice for the latest floods
St. Mark's Square in Venice, flooded at high tide on November 13, 2019 – REUTERS / MANUEL SILVESTRI
ROME, Nov. 14 (EUROPE PRESS) –
The 'acqua alta': Why is Venice flooded? What has been done to combat it? And other answers
The Government of Italy will hold an extraordinary meeting chaired by Prime Minister Guiseppe Conte on Thursday to approve the declaration of the state of emergency in Venice as a result of flooding by the second highest tide in the history of this Italian city, the local news agency Adnkronos.
"In today's Council of Ministers we will approve the decree declaring the state of emergency as requested by the president of the Veneto region, Luca Zaia," announced the head of the Italian Government, after a meeting he has held at the headquarters of the Prefecture.
The declaration of the state of emergency in Venice will allow the first financial allocations to be used for rescue and rescue operations and to reactivate the services that have been suspended due to flooding.
"Regarding the rest of the damage, there are two phases: The first will consist of private and commercial operators' compensation up to a limit of 5,000 euros for citizens and 20,000 for operators. These funds may arrive soon. Those with more damages important will be quantified more calmly and with a technical evaluation, "said Conte.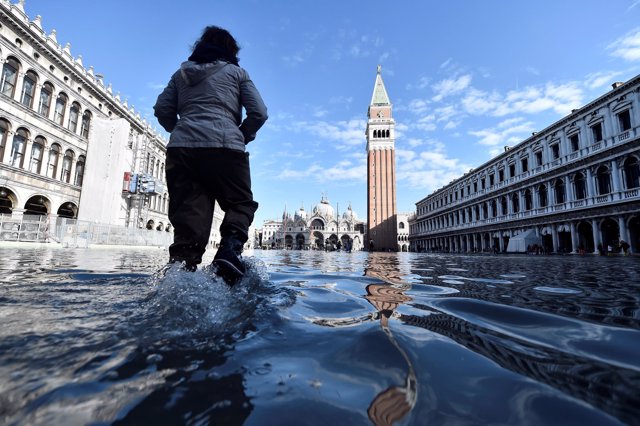 During the night from Wednesday to Thursday, the situation has remained calm in the Venetian Lagoon but the forecast for this Thursday is again worrying, since the water will reach a level of 1.25 meters, rising even more on Friday , when it is expected to reach 1.4 meters.
The high tide recorded on the night from Tuesday to Wednesday has been the second highest in the history of Venice and has caused significant flooding in the city despite the existence of the MOSE protective barrier macro project, designed precisely to prevent flooding. Conte has said that the Government is ready to appoint "an extraordinary commissioner" as head of the MOSE barrier.