The Government of Italy gets the final approval of the budget for 2020 without the VAT increase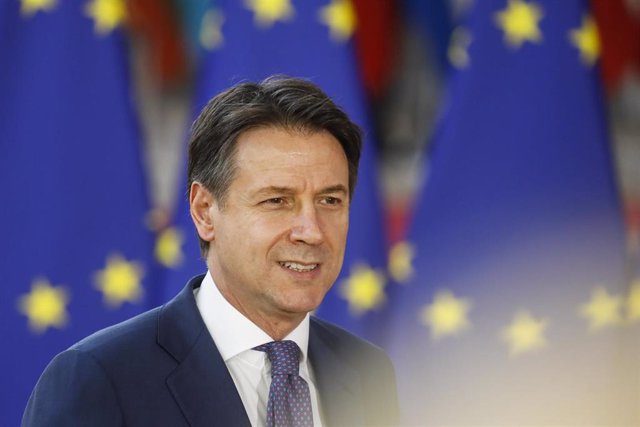 Giuseppe Conte, Prime Minister of Italy – Thierry Roge / BELGA / dpa – Archive
ROME, Dec. 24 (DPA / EP) –
The Government of Italy has obtained the final approval of the budgets for 2020 early Tuesday, accounts that avoid the planned increase in VAT after the agreement within the government coalition, made up of the Democratic Party and the Five Movement Stars (M5S).
The budget is the result of difficult negotiations within the coalition formed in August between the populists of the M5S and the progressives of the Democratic Party. The Chamber of Deputies approved the accounts on Monday in a first vote with the support of 334 parliamentarians, the rejection of 232 and four abstentions. In the second vote held early Tuesday, the deputies have given final approval to the accounts worth 32,000 million euros.
This second ratification is the last step necessary for the budget to enter into force. The accounts have been supported in the second vote with 312 votes in favor 153 against and two abstentions. The main measure of the budgets is the postponement of the VAT increase amounting to 23,000 million euros, an increase that was initially to be applied in 2020.
Accounts also include cuts in payroll taxes, increased child care subsidies, taxes for single-use plastics since July and sugary drinks since October and a greater commitment to the fight against tax evasion.
With the budget, the Government plans to maintain the public deficit at 2.2 percent of Gross Domestic Product (GDP), with debt at 135.2 percent of GDP and a GDP growth of 0.6 percent. This implies that the situation in 2020 will remain almost unchanged in relation to 2019, with a slightly higher growth, with the same deficit and a slightly lower level of debt, leaving the country in a delicate situation.
Italy, the third largest economic power in the eurozone, has a very high public debt and a problem due to low economic growth. It is the only country in the European Union, together with Greece, whose GDP has not returned to the levels before the financial crisis of 2008.