The Government of Colombia leaves the FARC out of its list of terrorist groups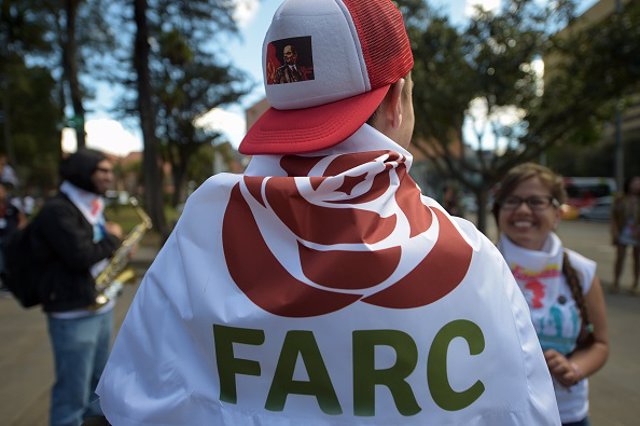 Follower of the political party of the FARC (Alternative Revolutionary Common Force). – GETTY – Archive
BOGOTÁ, Jan. 21 (EUROPE PRESS) –
The Colombian Government announced Monday that it will adopt the list of terrorist groups used by the United States and the European Union, in which the already demobilized Revolutionary Armed Forces of Colombia (FARC) are no longer present, after becoming a political force.
The president of Colombia, Iván Duque, explained that the National Security Council has decided to join these lists because the objective is "to improve international cooperation and deepen the exchange of information", as well as "timely and early detention" of all those people who are being sought by world security institutions.
In this regard, and since the United States stopped considering the FARC as a terrorist group, the Colombian Government therefore adopts the same premise, after the former guerrilla left the weapons to join political life as an Alternative Revolutionary Force of the Common (FARC).
The Colombian armed group that is on these lists is the National Liberation Army (ELN), with whom the Duque Government canceled the peace negotiations that were taking place in Havana after the guerrilla attack on a cadet school of the Police a year ago.
Duque has confirmed that in Colombia and in Latin America in addition to the ELN, or the Peruvian Shining Path, there is "the presence of terrorist groups such as Hezbollah, which constitutes a threat to international peace and security," as has been read in the Colombian newspaper 'El Espectador'.
Thus, during the III Ministerial Conference to Combat Terrorism, in which representatives from up to 13 countries were present, it was agreed that the ELN is "a threat to the stability of the region", which can benefit from the "situations of institutional weakness" to "boost terrorist acts and criminal activities in the region".
The Government has also referred to the commitment of the Colombian State to work in a common and urgent manner in order to "prevent and repress acts of terrorism, fully complying with international conventions", in accordance with a resolution of the Security Council in 2001 of the United Nations.