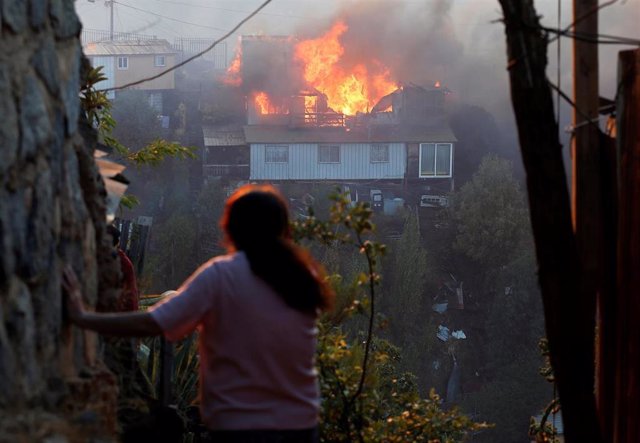 AMP.- Chile.- A fire in the Chilean city of Valparaíso destroys dozens of homes – REUTERS / RODRIGO GARRIDO
SANTIAGO, Dec. 26 (EUROPE PRESS) –
Chilean Interior Minister Gonzalo Blumel announced on Thursday that the Government will file a complaint for the crime of fire in the face of the "indications" of intentionality that the authorities have discovered at the source of the fire that has so far affected 245 homes in the city of Valparaíso, in the center of the country.
"The Prosecutor's Office and the Investigative Police are already carrying out all the procedures to determine possible responsibilities," Blumel announced, who stressed that if there were any, "the maximum penalties" will be required, because "the damage this causes it's very serious. "
The minister has also asked the neighbors to let the authorities know "any suspicious behavior" that they may witness with the objective of finding possible perpetrators, the Chilean newspaper 'La Tercera' reported.
The fire that occurred on Tuesday night in Valparaíso is already "in control phase", according to the mayor of the Valparaíso region, Jorge Martínez Durán, who has also encrypted the number of homes affected in 245.
Martínez Durán has supported the theory of intentionality and has told that the neighbors have told him how some supposed arsonists have generated the two focuses of the fire.
The mayor of Valparaíso, Jorge Sharp, has seconded the point made by the mayor of the region and has denounced that "someone wants to destroy the city" and has warned those responsible that they will be trapped. "I tell these people that we are going to catch them," he said.