The Government of Chile ensures that it will come back to take the military to the street "if necessary"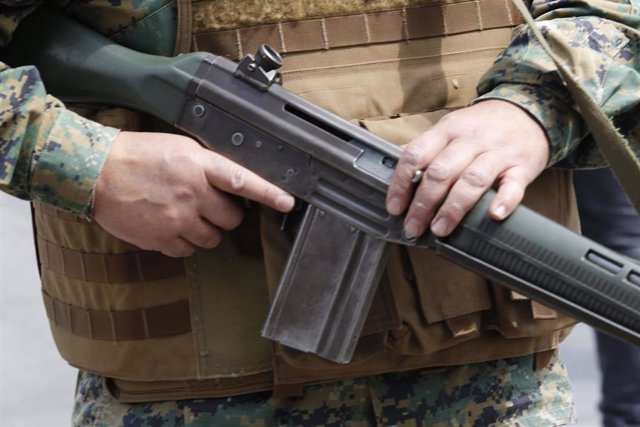 Chilean military – SEBASTIAN BROGCA / AGENCIAUNO / SEBASTIAN BROGCA
SANTIAGO, 29 Nov. (Agency One / EP) –
Chilean Defense Minister Alberto Espina said on Friday that the president, Sebastián Piñera, will reauthorize a military deployment, "if necessary" to maintain public order, given the continuity of the protests.
"Taking the military to the street to control public order is a decision that means limiting people's freedoms, a complex and difficult decision. But if necessary, the president will do it," Espina said in an interview. granted to the television network Mega.
Piñera declared a state of emergency in response to the massive protests that erupted on October 17 against the fourth rise in the price of the subway in a few months, but grew rapidly to denounce social inequality and demand a constitutional change.
The state of emergency allowed the deployment of the Armed Forces in a country where the presence of the military in the streets remains a sensitive issue following the coup d'etat perpetrated in 1973 by General Augusto Pinochet against the Government of Salvador Allende.
"The Armed Forces were nine days in the street … and we had no cases of human rights violations," said Espina. However, the National Institute of Human Rights, Human Rights Watch and Amnesty International have reported serious abuses at the hands of the military and police.
In this regard, Espina has insisted that Amnesty International's report, which denounces "widespread attacks" to "punish" protesters, "is an insult against the Armed Forces." "Neither the president of the Republic nor the Minister of Defense will accept it," he said.
Thus, he stressed that "the Armed Forces are prepared" for a new deployment, including to protect the "critical infrastructure of the country", as proposed by one of the bills sent by Piñera to Congress.
For his part, Piñera has trusted that "Carabineros will be strengthened as an institution of this experience", highlighting his work in "difficult times, days of violence and destruction that cause fear and anguish to all Chileans of good will."
Nonetheless, he has been aware that "Carabineros requires a strengthening, a modernization", and recalled that "this is what" one of the bills that the Government has sent to Congress points to.
Piñera has stressed the importance of Congress passing the bills to "fight with greater force serious crimes." "These are laws that require, and urgently, be processed and be able to enter into full action," he stressed, in an act of graduation of police.