The Government of Bolivia will ask the president to expel all Spanish diplomats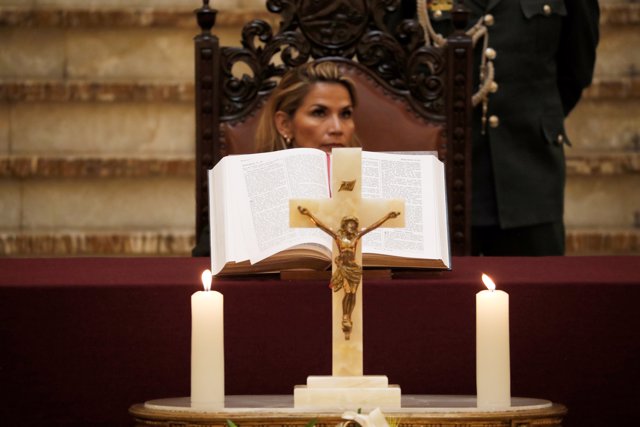 The interim president of Bolivia, Jeanine Añez – REUTERS
MADRID, Dec. 28 (EUROPE PRESS) –
Bolivian Government Minister Arturo Murillo has announced that he will ask the interim president of Bolivia, Jeanine Áñez, to expel all members of the Spanish diplomatic mission after Friday's incident, when he considers that Spanish diplomats tried to evacuate former leaders Related to Evo Morales of the Mexican Embassy in La Paz.
"I personally am going to ask the president (Áñez) and the chancellor (Karen Longaric) to ask that these people leave the country. It is not correct that they come to do what they want," Murillo said from Santa Cruz, according to reports Unitel Murillo reproaches in particular the presence of hooded individuals "as if they could do whatever they want."
Murillo has clarified that he is not asking to leave the Spanish Embassy "but the people who have mistreated and offended the Bolivians." Those who showed up at the Mexican Embassy "mistreated Bolivian sensitivity."
Within the Mexican Embassy there are approximately ten former leaders of the Socialist Movement of former President Evo Morales as political asylees, four of them with an arrest warrant. They are the former Minister of the Presidency Juan Ramón Quintana; the former Minister of Cultures Wilma Alanoca; the former governor of Oruro Víctor Hugo Vásquez and the former director of the Agency for Electronic Government and Information and Communication Technologies (AGETIC) Nicolás Laguna.