The Government of Bolivia says that Áñez will not stand for election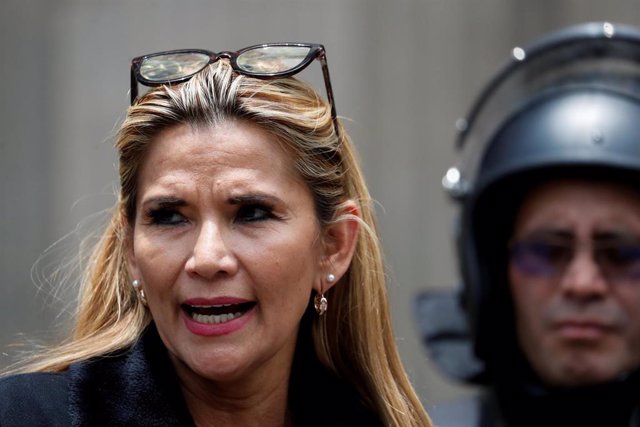 Jeanine Añez, interim president of Bolivia – REUTERS / CARLOS GARCIA RAWLINS
MADRID, Dec. 6 (EUROPE PRESS) –
The Minister of the Presidency of Bolivia, Yerko Núñez, said Thursday that the interim president, Jeanine Áñez, will not stand as a candidate for the general elections to be held in 2020.
"(Áñez) is not going to be a candidate for president, this is a transitional government," said Núñez, according to the local newspaper 'Página Siete'. "The only thing that this Government wants is peace, to unite the Bolivians, to have clean and transparent elections," he added.
In this context, he stressed that the transitional government "is not going to do politics with any candidate, this is a responsible transition government."
The clarification of Núñez comes after the former Minister of the Presidency of Bolivia, Xerxes Justiniano, dismissed on Wednesday, indicated that his departure came because Áñez sought to be elected president in 2020.
Justinian is pointed out by several complaints that range from an alleged case of judicial manipulation to coercion on a former senior official of the Ministry of Communication.
In addition, the Bolivian press echoed alleged discrepancies with Áñez. Government sources cited by the newspaper 'El Debe' ​​say that the former minister is an ally of Luis Fernando Camacho, who announced his intention to run for the next presidential elections, and would be more likely to approve an amnesty for former President Evo Morales.
Áñez assumed the Presidency on an interim basis following the resignation of Morales and other senior officials, following a report by the Organization of American States (OAS) that denounced irregularities in the last electoral process. There is a consensus already for the call for new elections, but no date has yet been finalized.