The Government of Áñez will denounce Morales in the TPI for humanity and in Bolivia for sedition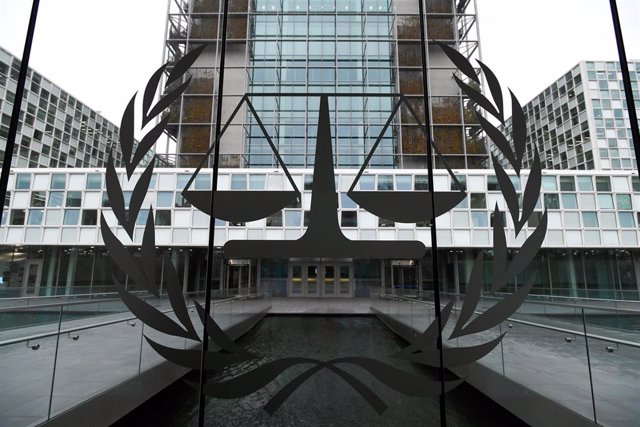 International Criminal Court – REUTERS / PIROSCHKA VAN DE WOUW – Archive
MADRID, Nov. 21 (EUROPE PRESS) –
The Government of the self-proclaimed interim president of Bolivia, Jeanine Áñez, has clarified that she will present two complaints against former president Evo Morales, one before the International Criminal Court (TPI) for crimes against humanity and another in national instances for sedition, terrorism and armed uprising.
The government minister, Arturo Murillo, announced on Wednesday that the government would denounce Morales for a telephone conversation with a union leader, whose audio was broadcast by Murillo himself, in which the indigenous leader would order his supporters to give "hard battle to the fascists and racist. "
"It will be time for combat, combat, combat," says the voice attributed to Morales, who specifically asks his people to make "real fences" so that "no food enters the cities."
"It cannot be possible for a normal citizen to do this, even worse a former president, a man who said he loved his people, so they love his people, sending him to kill?" Murillo lamented in an interview granted Wednesday by the night to CNN in Spanish that collects the local newspaper 'La Razón'.
Murillo has explained that, based on this audio, the Government will denounce Morales to the Bolivian Justice for sedition, terrorism and armed uprising. "He is no longer president, his judgment is by legal means, he has no special treatment," he said, predicting "a blow to him."
At the international level, the Minister of Government has announced that "next week or in ten days" they will denounce Morales before the ICC for crimes against humanity for allegedly ordering the site to the cities.
Morales replied to Murillo on Wednesday during a press conference in Mexico, where he is exiled. "I am not a criminal," he said, saying that if he is prosecuted, it will be for "a purely political decision."
Morales resigned on November 10 after the Organization of American States (OAS) confirmed "irregularities" in the presidential elections of October 20, whose official results granted him a fourth term.
Days later he arrived in Mexico, where he is in the capacity of political asylum. The former tenant of the Burned Palace denounces that he has been the victim of a "coup d'etat" and, consequently, does not recognize his interim successor, Jeanine Áñez.
In this month of protests, more than 20 people have died and more than 700 have been injured. The great conflict in El Alto has prevented fueling La Paz, which has generated a shortage of basic products, including food.