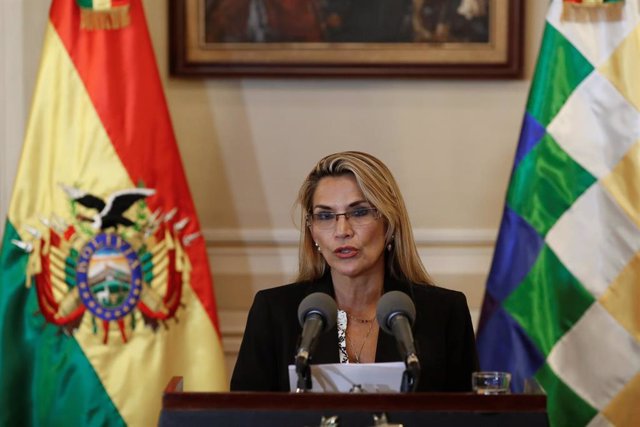 The self-proclaimed interim president of Bolivia, Jeanine Añez – REUTERS / CARLOS GARCIA RAWLINS
MADRID, Nov. 27 (EUROPE PRESS) –
The Government of the self-proclaimed interim president of Bolivia, Jeanine Áñex, has restored relations with the United States on Tuesday and has appointed Walter Serrate as Bolivian ambassador to the country, the first in a decade.
"Foreign Minister Karen Longaric possessed the new extraordinary ambassador with plenipotentiary representation before the United States Government, Walter Oscar Serrate Cuellar, who was the permanent ambassador and representative of Bolivia to the UN," said the Ministry of Foreign Affairs in his Twitter account .
Diplomatic relations between the United States and Bolivia sank in September 2008 when there was the expulsion of the then US ambassador to La Paz, Philip Golberg, and later that of Bolivia's ambassador to Washington, Gustavo Guzmán.
The Government of the country's former president, Evo Morales, expelled Goldberg for allegedly supporting the opposition. After eleven years, the country now has a new ambassador to the United States, as reported by the local newspaper 'La Razón'.
The decision has been taken about two weeks after Áñez, formerly the second vice president of the Senate, declared herself interim president of the country after Morales resigned and moved to Mexico in the context of a wave of protests recorded on the occasion of the results of the presidential elections held on October 20.