The Government of Afghanistan claims to have "razed" the Islamic State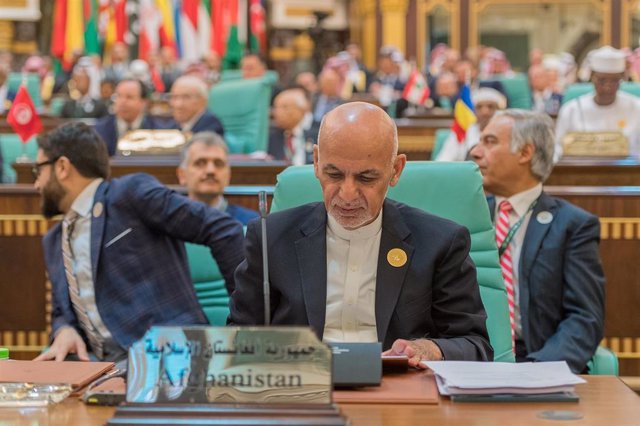 Ashraf Ghani, President of Afghanistan – – / SPA / dpa – Archive
JALALABAD (AFGHANISTAN), Nov. 19 (Reuters / EP) –
The president of Afghanistan, Ashraf Ghani, has said that the country's security forces have "razed" an Islamic State (IS) faction, hours after an exchange of prisoners with the Taliban, the other front that has the Government of Kabul open.
More than 600 Islamic State fighters along with their families have surrendered to the Afghan government in recent weeks. According to official sources, the air attacks led by the Army and the Allied forces eventually undermined the morale of the terrorists, who finally chose to surrender.
"No one could believe a year ago that we would rise today to say that we have swept the Islamic State," Ghani said in front of the senior staff of its officers in the city of Jalalabad, capital of the Nangarhar province, has been one of the most attacked by the terrorist group last year.
"Now, once the Islamic State militants have surrendered, I have asked the authorities to treat their families in the most humane way possible," the Afghan president added.
The Government has specified that the majority of terrorists who are under detention are from Pakistan, Tajikistan, Uzbekistan, Iran, Azerbaijan, Kazakhstan, and the Maldives.
However, Zabihulá Muyahid, the official spokesman for the Taliban, who have been fighting both against EI, and against the Government for control of the country, has questioned Ghani's words, which he has labeled "absurd."
"Kabul has had no role in the defeat of the Islamic State and the proud town of Nangarhar is witness to it," said the Taliban spokesman, who controls much of this province located in the east of the country.
Nangarhar province, which shares a long and steep border with neighboring Pakistan, has served as a fortress for the terrorist group, due to the orography of the place.
The Government has once again highlighted the difficulty of fighting these groups in such remote and mountainous regions, plagued by bandit groups that offer their support according to which side, depending on the circumstances.