The German 'great coalition' avoids a new crisis with an agreement on minimum pensions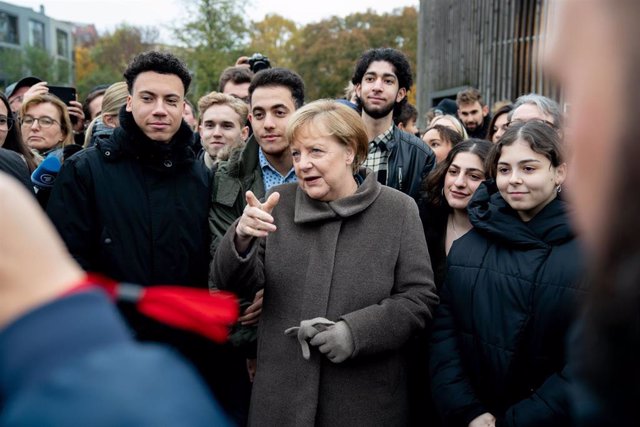 German Chancellor Angela Merkel – Kay Nietfeld / dpa
BERLIN, Nov. 10 (EUROPE PRESS) –
German Chancellor Angela Merkel of the Christian Democratic Union (CDU) has reached an agreement to boost minimum pensions with the leader of the Social Democratic Party (SPD) and Finance Minister Olaf Scholz, who has avoided a new possible policy crisis in Germany.
Scholz and Merkel have reached a consensus after six hours of intense negotiations at the Chancellery headquarters whereby the CDU agrees to increase the lowest pensions with at least 35 years quoted as requested by the SPD, according to German public television ARD. Some details of the reform must still be closed.
The SPD defended the measure to satisfy its possible electorate and in the face of the bad prospects that the surveys predict. In addition, several senior officials had threatened to vote against the continuation of the 'great coalition' at the SPD congress from December 6 to 8 if it was not possible to implement.
Spokesman for the CDU, the SPD and the Christian Social Union (CSU), the sister party of the CDU in Bavaria, have appeared at a press conference to present the agreement that closes months of tension in the Merkel Executive.
Annegret Kramp-Karrenbauer, Merkel's 'dolphin', explained that a supplement has been agreed for pensions between 30 and 80 percent of the average salary, which will foreseeably affect between 1.2 and 1, 5 million pensioners.
The measure will be applied as of 2021, as reported by the acting secretary general of the SPD, Malu Dreyer, and will cost between 1,000 and 1,500 million euros, as explained by CDU spokesman Markus Soeder.