The forces of Libyan Marshal Haftar announce their entry into Sirte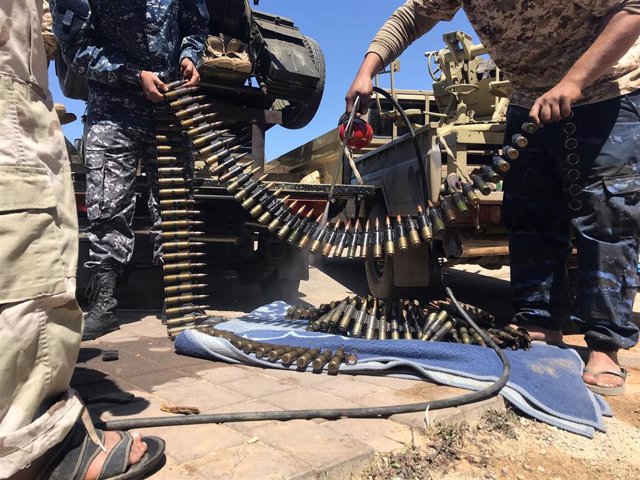 Fighting in Libya – Stringer / dpa – Archive
MADRID, Jan. 6 (EUROPE PRESS) –
The forces of the marshal and 'lord of the Libyan war' Jalifa Haftar have entered the city of Sirte and have taken control of the port, until now in the hands of government authorities legitimized by the international community in the capital, Tripoli , sources of the offensive to the official Russian news agency, RIA Novosti, reported Monday.
"The detachments have also occupied Al Sadi's military base, some urban areas and are now heading to the center of the city," said a spokesman for the Libyan National Army, Haftar forces.
If this assault was confirmed, Haftar would have validated the ultimatum he declared in December for the Tripoli Government forces to leave the port city, which is located about 350 kilometers east of the country's capital and until December 2016 it was considered as a bastion of the terrorist organization Islamic State, finally expelled after an operation with support from the United States.
The Marshal launched in April his offensive against the Government of Tripoli, especially in the capital, during a visit to the country of the UN Secretary General, António Guterres, and ten days before the start of a national conference that was at the center of the process of peace promoted by the special envoy of the international organization for Libya, Ghasán Salamé.
Since then, the UN Security Council has failed to agree on any statement or resolution on the campaign, which has resulted in hundreds of dead and wounded civilians and more than 120,000 displaced people.