The first report of the impeachment process against Trump will be presented in early December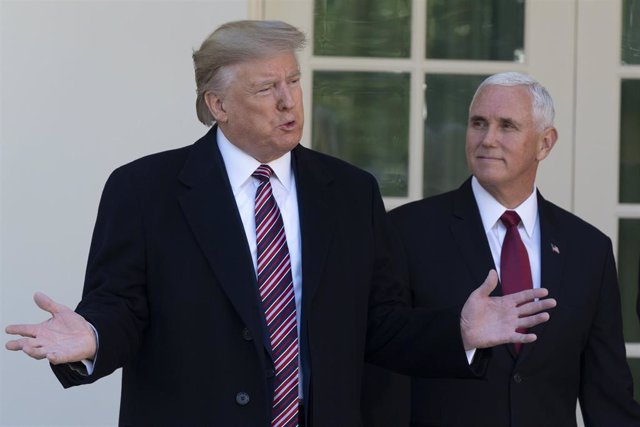 Donald Trump – Contact
NEW YORK, Nov. 25 (EUROPE PRESS) –
The head of the preliminary investigation to open a impeachment process against US President Donald Trump, Congressman Adam Schiff, has announced that he will submit to the Senate Judiciary Commission a first report on the proceedings at the next parliamentary session, scheduled for early December.
Schiff explained in an open letter to congressmen that "this is an urgent matter that cannot wait for the security of the nation and the integrity of our elections to be protected," according to the American newspaper 'The Washington Post'.
The report, said Schiff, chairman of the Intelligence Commission of the House of Representatives, includes the White House maneuvers to hinder the investigation and detailed testimony of witnesses that could even serve as the basis for a new dismissal process.
"We are going to catalog the evidence on breaches of legal subpoenas in our report to the Judicial Commission, which will allow the Commission to study whether an article of impeachment proceedings is activated due to obstruction to Congress that would be added to the article or articles" already under way , argued Schiff.
In the letter, Schiff emphasizes the seriousness of Trump's performance. "In the course of our investigation we have discovered an effort of months in which President Trump was trying again to get foreign interference in our elections to achieve personal and political benefits at the expense of our national interests," he argued.
"As the evidence clearly demonstrates, President Trump conditioned official acts, namely a reception in the White House to which the new Ukrainian president and a critical US military aid desperately aspired, to Ukraine to announce a false investigation for political reasons that would help to President Trump's 2020 reelection campaign, "Schiff said.
The preliminary impeachment or impeachment process against Trump is based on his alleged pressures on the new Ukrainian president, Volodimir Zelenski, for that country to investigate Hunter Biden, son of Democratic presidential candidate Joe Biden.