The first case of the new coronavirus detected in the United States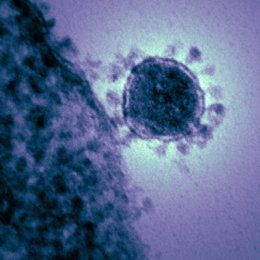 File image of a coronavirus – US NATIONAL HEALTH INSTITUTE – Stock
MADRID, Jan. 21 (EUROPE PRESS) –
The Center for Disease Control and Prevention (CDC) in the United States has reported Tuesday that the first case of the new outbreak of Wuhan's coronavirus has been detected in the United States.
In a statement, the CDC has indicated that it is closely monitoring the outbreak, which was first recorded in the Chinese town of Wuhan, in Hubei province.
"The Chinese authorities identified the new coronavirus, which resulted in more than 200 infections and caused cases in Thailand, Japan and South Korea. The outbreak in Wuhan is linked to shellfish and other animals, suggesting a possible zoonotic origin. There are investigations in progress ", collect the text.
The patient, a man, is isolated at the Everett Regional Medical Center in Washington. The man would have traveled from Wuhan to Washington, but he stressed that he has not gone to any market where some of the patients were infected.
The CDC has also announced that it will begin to analyze those people who fly directly or indirectly from Wuhan to the Hartsfield-Jackson Atlanda and Chicago airports.
On January 17, the CDC began analyzing passengers who arrived from Wuhan at John F. Kennedy International Airport, as well as those from the Los Angeles International Airport and San Francisco.
The outbreak has resulted in six dead and more than 300 affected in China. Coronaviruses are a large family of respiratory viruses that can cause diseases ranging from the common cold to the Middle East respiratory syndrome and severe acute respiratory syndrome (SARS).
The clinical signs and symptoms of the patients reported in this group are mainly fever, with some having difficulty breathing and chest radiographs showing bilateral pulmonary infiltrates.