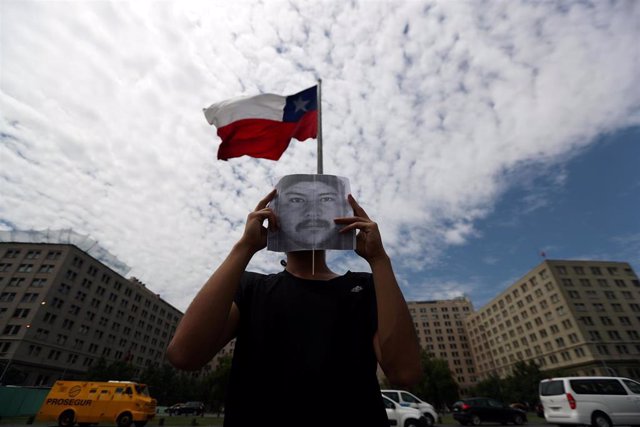 Protest for the death of the young Mapuche Camilo Catrillanca in Chile (File Image). – REUTERS / IVAN ALVARADO – Archive
SANTIAGO, Nov. 14 (Reuters / EP) –
The first anniversary of the death of the young Mapuche Camilo Catrillanca in a police operation in Araucanía has become the main engine of a new day of protests to denounce social inequality in Chile.
The first anniversary of the death of the young Mapuche Camilo Catrillanca marks a new day of protests in Chile
Catrillanca, a 24-year-old boy known for his activism in favor of the Mapuche cause, died on November 14 when he was shot in the back by the police who had deployed in an indigenous community in an operation for car theft in the zone.
The irregularities in the Carabineros operation led not only to the resignation of his then chief, but the Chilean president, Sebastián Piñera, promoted a reform of the security body.
The commission of inquiry of the Chamber of Deputies concluded last September that both police and the Government had direct responsibility for what happened.
The first anniversary of this event coincides with the wave of protests against the Piñera Executive, which began last October 17 for the fourth rise in the price of the subway in a few months and grew to denounce social inequality and demand constitutional reform.
Through social networks, more than a dozen concentrations and vigils have been convened throughout the country to commemorate the death of Catrillanca. "It's not just for Catrillanca. Now it's for everyone," said Kattya Barrera, a 19-year-old student.
Commemorative events have begun in the Chamber of Deputies, where a minute of silence has been kept at the request of Deputy Emilia Nuyado, one of the main voices of the Catrillanca case.
"What we prioritize is life and that is why I have to tell people to be able to demonstrate calmly and always protecting themselves," said the father of the young Mapuche, Marcelo Catrillanca, in an interview granted this Thursday to Cooperative Radio
"We would not want to regret tomorrow the death of any boy where he comes from, whether Mapuche or not Mapuche, because for us it would be to relive the pain again," he added.