The fires that have ravaged California for two weeks, 70% contained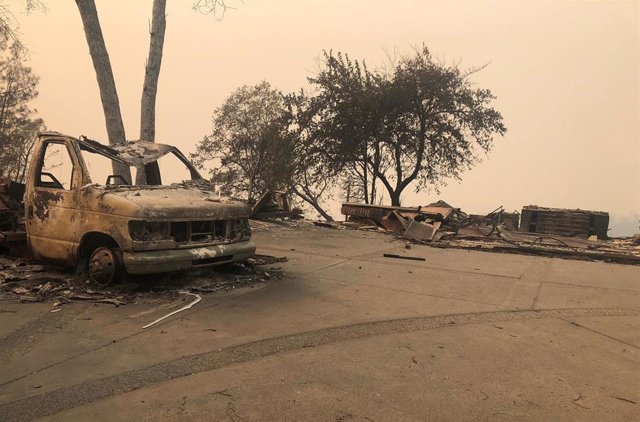 Fire in the state of California, United States – REUTERS / ERIC THAYER – Archive
The 'Maria' fire broke out on Thursday and is only controlled by 20%
MADRID, Nov. 3 (EUROPE PRESS) –
The fires that devastate the northwest of Los Angeles, in California, for two weeks are contained in 70 percent, so firefighters continue to carry out the work of extinction, as reported by the Department of Forestry and Fire Protection from the US state and has picked up National Public Radio (NPR).
The outbreak of the 'Maria' fire on Thursday night in Santa Paula, in Ventura County, which has already swept over 9,000 hectares. 'María' is only controlled by 20 percent and the situation has forced the governor of California, Gavin Newsom, to extend the state of emergency of Sonoma and Los Angeles counties to the entire California state.
The California Department of Forestry and Fire Protection, Cal Fire, has joined the firefighting command, consisting of the Ventura County Fire Department and the sheriff's office. California has also obtained a grant from the Federal Emergency Management Agency, Newsom announced Friday.
Meanwhile, the spokesman for the Vengura Fire Department, Mike DesForges, explained that two drones have slowed the response of the helicopters used to try to protect Santa Paula.
"Drones are hard to see and can be easily pushed by the wind," DesForges specified. "If they beat one of our helicopters, they could cause it to crash and, if not, we would still have to land that helicopter for repairs," he added.
Evacuation orders remain in effect in much of the affected area. Electric power has been cut to 180 customers of the Southern California Edison company in Ventura and seven school districts in the affected area are closed.
In addition, the US National Weather Service has extended a red flag warning until 6:00 p.m. (local time) on Saturday for areas in and around 'María', which means that the climatic conditions in the valleys and mountains of Ventura and Los Angeles counties may still suffer fires.
However, despite the warning, DesForges has ensured that efforts to contain the fire progressed smoothly. "We are making good progress," he said. "We are definitely taking advantage of this before another weather arrives," he concluded.
Southern California Edison has indicated that wildfires began near a reactivated power line 13 minutes before the fire began.