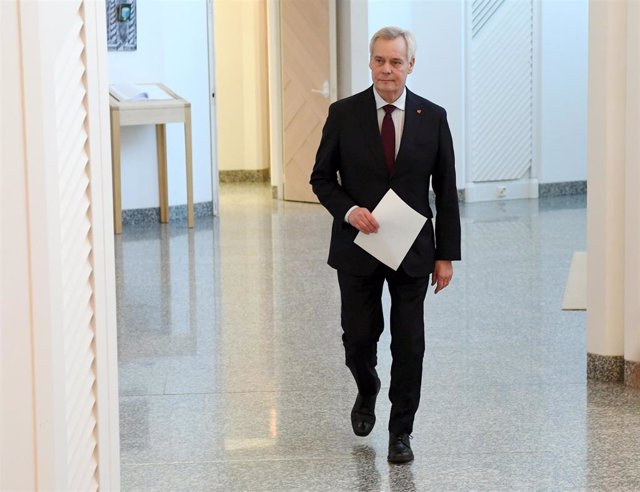 Antti Rinne – Jussi Nukari / Lehtikuva / dpa
HELSINKI, Dec. 3 (Reuters / EP) –
The Prime Minister of Finland, Antti Rinne, on Tuesday presented his resignation following the discrepancies within the government coalition, which had been unmarked just a few hours ago the Center Party, one of the five integrated into the cabinet .
Rinne, as expected, has submitted his resignation to the president, Sauli Niinisto. "I accept your request for resignation, but at the same time I ask you to remain in office until a new government is in force," said the head of state after the meeting at the headquarters of the Presidency.
The Center Party questioned its role in the coalition claiming that it had lost its trust in the prime minister for the government's management of the postal service strike, which lasted for two weeks. The strike was extended to the Finnair airline and other companies before it was resolved last week.
The leader of the centrist formation, Katri Kulmuni, said Monday that his party wanted to remain part of the Executive, but questioned the role of Rinne, a Social Democrat. In this sense, they are not expected to claim new elections, which 'a priori' do not favor other partners either.
The Minister of Transportation and Communications, Sanna Marin, also a social democrat like Rinne and 34, is in the pools to be head of government and thus save the current coalition. In a tweet published on Tuesday, he confirmed his return to Helsinki from Brussels.