The Finnish President telephones Putin to inform him of his intention to join NATO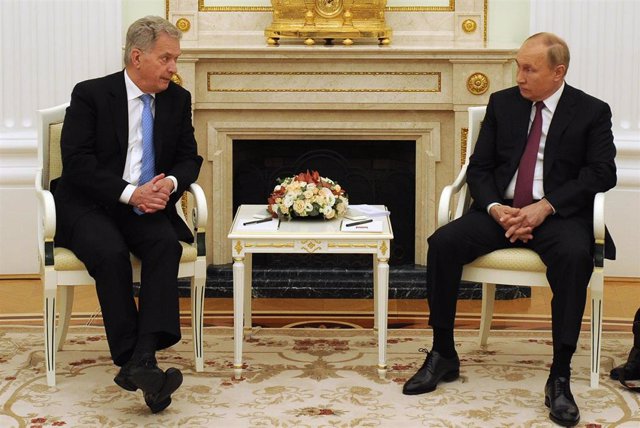 Follow live the latest news about the war in Ukraine
Finland's President Sauli Niinisto has told his Russian counterpart Vladimir Putin in a "direct, unequivocal and not exaggerated" telephone conversation that his country intends to apply for NATO membership "in the coming days" during the Finnish presidency.
Niinistö told Putin that "Russia's massive invasion of Ukraine in February 2022 changed Finland's security environment" and reminded him that "every independent nation" has the right "to maximize its security".
"By joining NATO, Finland strengthens its own security and assumes its responsibilities. It doesn't distance itself from anyone," the president's note added.
However, the Finnish President told Putin that in the future he intends to "deal in a correct and professional manner with the practical issues that arise from being a neighbor of Russia".
"President Niinistö reiterated his deep concern at the human suffering caused by the war Russia is waging in Ukraine and stressed the imperative of peace," the statement said, ending by noting that the phone call initiated by Finland.