The extreme right prevails again in the elections of Switzerland, although environmental parties rise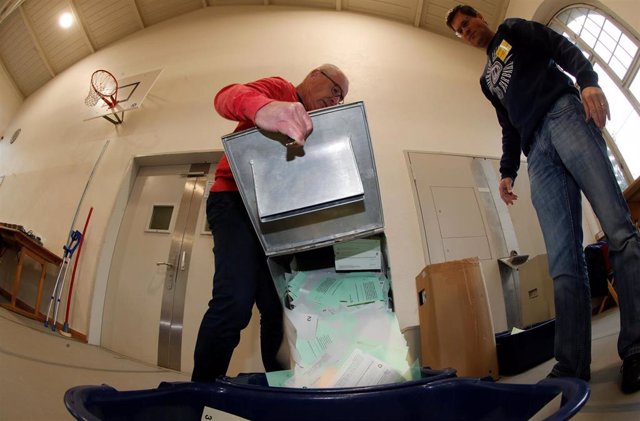 Elections in Switzerland – REUTERS / ARND WIEGMANN – Archive
MADRID, Oct. 20 (EUROPE PRESS) –
The far-right party Popular Party of Switzerland (SVP) has imposed itself in the legislative elections held this Sunday in the Alpine country with 26.3 percent of votes, three points less than four years ago, according to a projection made from real vote, although the elections have been marked by the rise of environmental formations.
After the SPV, the Social Democratic Party of Switzerland (SP) is again placed with 16.5 percent of votes (2.3 points less) and Los Liberales (15.2 percent, 1.2 points less), according to the projection published by Swiss public television SRF. Behind them are Los Verdes, which rose 5.6 points to 12.7 percent, and the Popular Christian Democratic Party of Switzerland (CVP, 12 percent, 0.4 points more), as well as the Swiss Green Liberal Party ( LPG, 7.6, 3 more points).
These results suppose a slight virage to the left after elections marked by the record of candidates, more than 4,600, and because there are also records of women who have appeared, almost 1,900. Thus, environmentalists could opt for one of the seven seats of the Government, the Federal Council of Switzerland, controlled since 1959 by the SVP, the SP, the FDP and the CVP.
The Swiss political system is dominated by the referendums that serve to say the fundamental questions, but the Government chosen in November in Parliament must reflect the new distribution of seats.