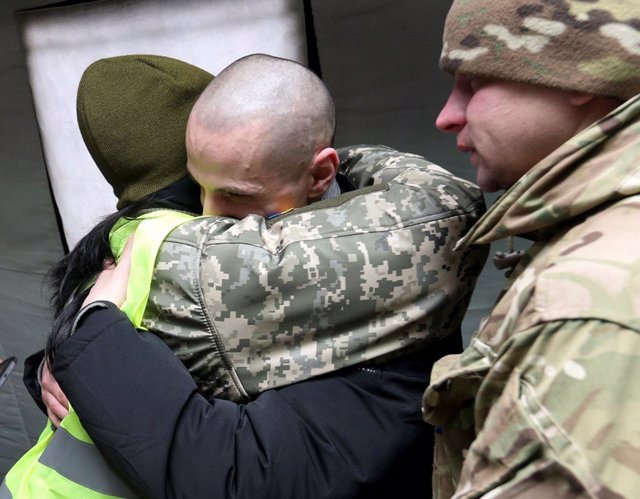 Exchange of prisoners of war between Ukraine and the separatist republics – REUTERS / HANDOUT.
MADRID, Dec. 29 (EUROPE PRESS) –
The exchange of prisoners of war on Sunday between the forces of the Ukrainian Government and the militias of the separatist forces in the east of the country has ended successfully and without incident, as confirmed by representatives of the self-proclaimed republics of Donetsk and Lugansk.
Donestk and Lugansk have delivered to Ukraine a total of 77 Ukrainian military personnel (52 captured by Donetsk and 25 by Lugansk) and received in return 123 of their fighters (60 Donetsk militiamen and Lugansk militiamen) through the Mayorsk checkpoint, near Gorlovka, as confirmed by responsible for both separatist delegations to the official Russian news agency, RIA Novosti.
In accordance with the conditions of this exchange, both the International Committee of the Red Cross (ICRC) and other international organizations will have "full and unconditional access to all detainees," as confirmed by both the Lugansk humanitarian officer Olga Kobtseva and the defender from the town of Donetsk, Daria Morozova.
The negotiations for the exchange have culminated after a long negotiation that has involved the Normandy Quartet (Germany, Russia, Ukraine and France) and the Trilateral Contact Group (Russia, Ukraine and the OSCE) to end a conflict initiated in April of 2014 and that has already left 13,000 dead.