The exchange of prisoners between Ukraine and the eastern separatist forces begins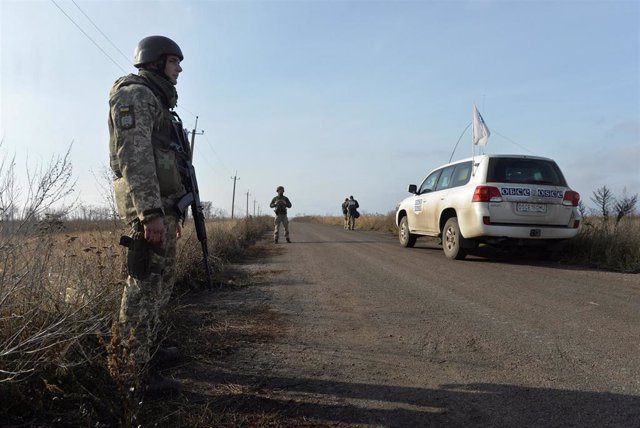 A Ukrainian military in eastern Ukraine – REUTERS / OLEKSANDR KLYMENKO – Archive
MADRID, Dec. 29 (EUROPE PRESS) –
Ukrainian government forces and separatist groups in the east of the country have started this Sunday which they have described as a "total exchange" of prisoners in an effort to end more than five years of war in the Donbas region, according to they have confirmed the separatist delegations to the official Russian news agency RIA Novosti.
The vehicles with the detainees are already approaching the Mayorsk checkpoint, near Gorlovka, the place designated for the exchange between Kiev and the self-proclaimed republics of Donetsk and Lugansk to begin, following the 'all for all' formula, as explained by this Saturday Lugansk's humanitarian representative, Olga Kobtseva.
"We have just arrived in Mayorsk," confirmed the defender of the town of the Republic of Donetsk, Daria Mozorova. "The people of Lugansk have already entered Ukraine to do their part of the exchange, and now a Ukrainian delegation will come here so we can identify ours," he said.
The negotiations for the exchange have culminated after a long negotiation that has involved the Normandy Quartet (Germany, Russia, Ukraine and France) and the Trilateral Contact Group (Russia, Ukraine and the OSCE) to end a conflict initiated in April of 2014 and that has already left 13,000 dead.
In accordance with the conditions of this exchange, both the International Committee of the Red Cross (ICRC) and other international organizations will have "full and unconditional access to all detainees."