The European People's Party elects Donald Tusk as its new president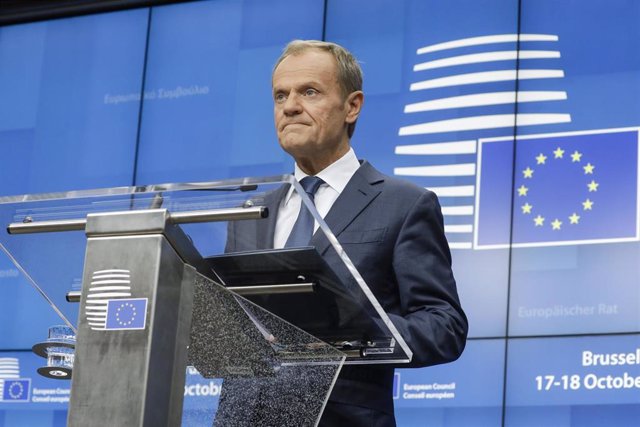 The President of the European Council, Donald Tusk – Thierry Roge / BELGA / dpa – Archive
MADRID, Nov. 20 (EUROPE PRESS) –
The president of the European Council, Donald Tusk, was elected Wednesday as president of the European People's Party (PPE), in the framework of the congress of the formation in the capital of Croatia, Zagreb.
"Donald Tusk has been elected president of the EPP with 93 percent of the votes of the delegates of the EPP Congress in Zagreb," said the group through his account on the social network Twitter.
Tusk's mandate at the head of the European Council expires on December 1, when he will be replaced in office by the Belgian Charles Michel, who was prime minister of the European country between October 2014 and November 27 of the same year.