The European Chamber asks for more guarantees on the rights of citizens before approving the Brexit agreement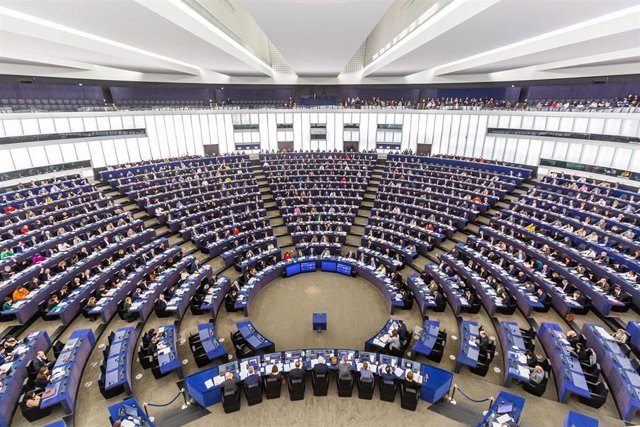 General view of the European Parliament during a session – Philipp von Ditfurth / dpa
STRASBOURG (FRANCE), Jan. 15 (EUROPE PRESS) –
The plenary session of the European Parliament has warned on Wednesday that it still has doubts regarding the protection of all the rights of European citizens in the United Kingdom when this country leaves the European Union on January 31, so it has asked for more guarantees for Approve the divorce agreement.
The European Union and British Prime Minister Boris Johnson reached an agreement last October to ensure an orderly exit from the United Kingdom of the community club, with some variations from that achieved by Theresa May, but still needs the approval of the House of Common and Eurocamara to be effective.
It is expected that the full European Parliament will vote on January 29, in a freehand vote that will be resolved by simple majority but will not take place if Westminster does not approve the pact before that date.
In a final resolution before that date, MEPs have warned in the plenary of Strasbourg (France) that doubts persist about some of the British commitments, especially as to how to ensure that Europeans already living in the United Kingdom and their relatives will retain the same rights after separation.
The Europarliamentary position – approved by 610 votes in favor, 29 against and 68 abstentions – points out among the main concerns the registration for Europeans designed by the United Kingdom and that a physical document is not offered as proof of the right to residence.
They also criticize the obstacles and poor assistance offered to citizens who need to use this system and question the new independent authority of the United Kingdom provided for in the withdrawal agreement.
MEPs call for a joint mechanism to verify with the United Kingdom the correct application of all the provisions, while pointing out the desirability of information and awareness campaigns.