The Eurogroup values ​​on Monday the new economic forecasts under the uncertainty of the coronavirus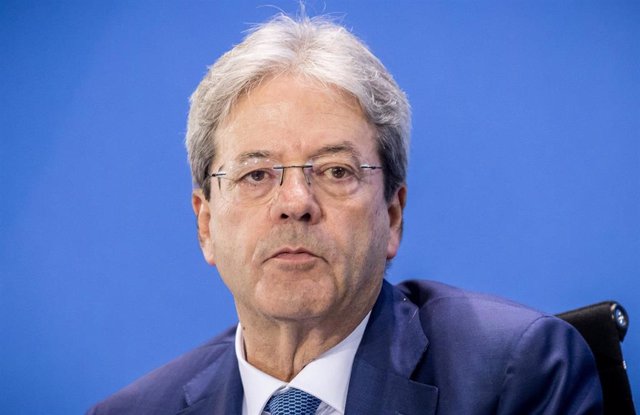 The European Commissioner of Economy, Paolo Gentiloni – Michael Kappeler / dpa – Archive
BRUSSELS, Feb. 16 (EUROPE PRESS) –
The finance ministers of the eurozone (Eurogroup) will maintain an exchange on Monday about the latest economic forecasts presented by the European Commission, which confirm the slowdown in recent months and are marked the outbreak of coronavirus and uncertainty about its possible consequences in the Euro zone.
In addition, the heads of Economy of the Nineteen will discuss the possibility of adding additional funds to the embryo of the eurozone budget and will address for the first time the revision of the fiscal rules.
The update of the macroeconomic forecasts of Brussels foresees a growth of the GDP of the Eurozone of 1.2% in both 2020 and 2021, an expansion that, however, faces a series of downside risks, among which Find the potential impact of the Chinese coronavirus.
Although the Community Executive works under the assumption that it will affect the economy of the Asian giant especially in the first quarter and will have "relatively limited" repercussions on the global economy, it is also aware that the consequences could be greater depending on the duration and the spread of the disease.
In addition, the Commissioner of Economy, Paolo Gentiloni, recalled last Thursday that the weight of China in the world economy is much greater than in 2003, when the outbreak of SARS had no relevant consequences in the eurozone. Brussels prefers, in this context, to maintain prudence.
Beyond the exchange on the latest economic data, the ministers will try to close an agreement that voluntarily allows each country of the single currency to provide additional funds to the eurozone budget for convergence and competitiveness that should begin to move from of 2021.
The idea is to complete the endowment that this instrument will have from the general budget of the EU through voluntary contributions of the Nineteen, which are still "quite divided" on this issue, admit community sources.
A "principle of agreement" will arrive at the Eurogroup table, according to the Spanish Ministry of Economy, which leaves this possibility "open" to those euro capitals that want it. Spain welcomes this solution, although it would have preferred that the additional contributions were mandatory for the Nineteen.
On the other hand, the finance ministers of the euro will hold a first discussion on a possible reform of the European tax rules. The European Commission launched a process of reflection two weeks ago towards a reform of the Stability and Growth Pact and Spain is "quite comfortable" with the general lines proposed by Brussels.
The Ministry of Economy does not propose a "comprehensive" reform of the rules, because it would lead to a long and "dubious end" process, but it does share the need to move towards simpler rules based on more observable indicators, such as debt , instead of others such as the output gap and the structural adjustment.