The Eurocamara gives the green light to the agreement between the EU and the US for the import of non-hormonal meat into the block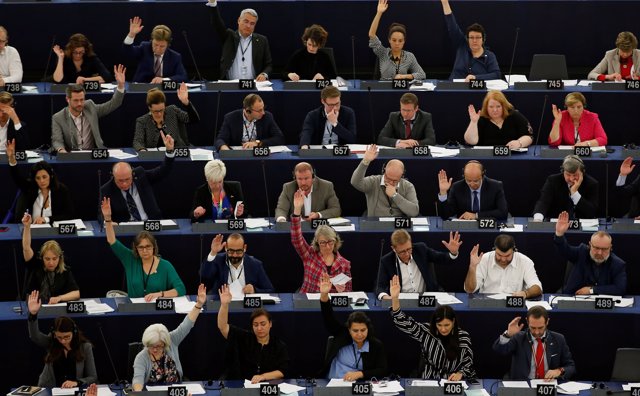 European Parliament – REUTERS
BRUSSELS, Nov. 28 (EUROPE PRESS) –
The plenary session of the European Parliament on Thursday gave the agreement between the European Union and the United States for the import of non-hormone beef from the North American country to the community bloc.
Brussels and Washington reached a pact on this matter in June this year and under it US producers will be able to export 35,000 tons of beef without hormones per year, the vast majority of the 45,000-ton quota that the block buys from third parties. countries
In order for the United States to export this amount to EU countries, Australia, Uruguay and Argentina had to accept a reduction in their own export quotas. The new quotas will begin to apply on January 1, 2020.
"This agreement allows high-quality and hormone-free beef to reach the European market, even though the total amount of beef imported is not raised. The message is clear: we want to ease trade tensions with the United States, but also see the same efforts on the other side of the Atlantic, "said German Social Democratic MEP Bernd Lange, responsible for the resolution passed.
Specifically, its text has come forward with 457 votes in favor and 140 against, while 71 MEPs have opted for abstention.