The EU sees the Iranian attack as "another example of escalation" against bases of the international coalition in Iraq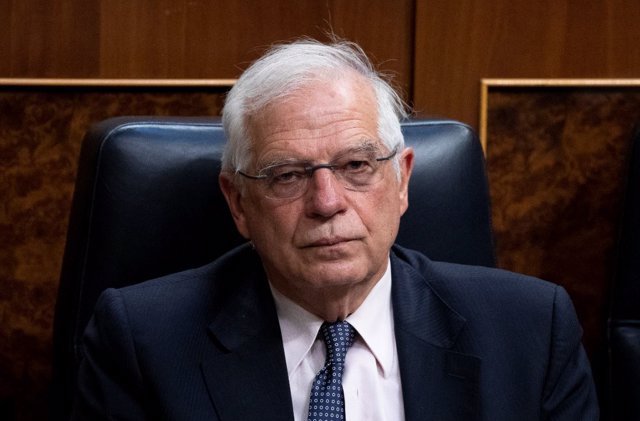 Josep Borrell, High Representative of the EU Foreign Policy – GETTY
BRUSSELS, Jan. 8 (EUROPE PRESS) –
The High Representative of the Foreign Policy of the EU, Josep Borrell, has criticized on Wednesday the attack of Iran against bases of the international coalition in Iraq and has described it as "another example" in the escalation of violence in the region.
"The latest attack on the bases used by the United States and the international coalition in Iraq is another example of escalation and growing confrontation. It is not anyone's interest to increase the spiral of violence," Borrell said in a press conference at Brussels, after participating in an extraordinary college of commissioners in which he has presented to his colleagues in the Commission the diplomatic activity carried out in recent days before the "worrying" situation in the region.
The attacks on Wednesday come as a response from Tehran to the death of Iranian General Qasem Soleimani in a US bombing in Baghdad. Specifically, the Ain al Assad air base in western Iraq has been attacked, which has received the impact of 17 missiles, while five other projectiles have reached a military base in Erbil, in Iraqi Kurdistan.
Borrell has warned that the situation "puts at risk" the efforts made in recent years and has implications for the mission of the international coalition against the Islamic State. In this regard, it has valued the nuclear agreement with Iran, pointing out the importance of respecting it.
For its part, the president of the European Commission, Ursula von der Leyen, has asked to stop the violence in the region and leave room for dialogue. "The crisis affects us all and the use of weapons must cease to make room for dialogue. We call on all efforts to resume talks," he said.
"The EU has a lot to offer, we are in contact with the actors in the region to de-escalate the situation," said the German leader at the press conference with Borrell.