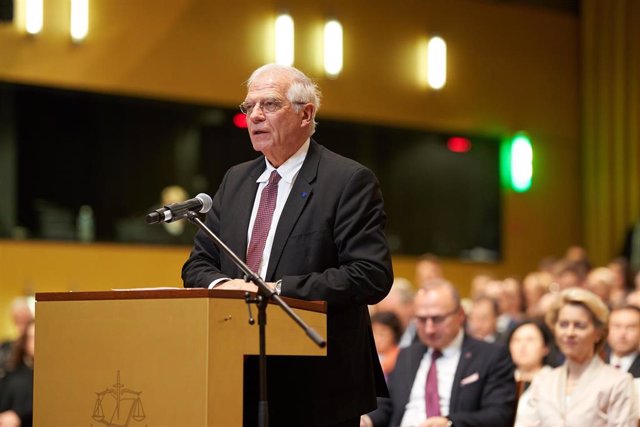 The High Representative of the EU's Common Foreign and Security Policy, Josep Borrell – Thomas Frey / dpa
MADRID, Jan. 28 (EUROPE PRESS) –
The High Representative of the European Union (EU) for Foreign Policy and Common Security, Josep Borrell, said Tuesday that the US peace proposal for the Israeli Palestinian conflict "represents an opportunity to relaunch the much needed efforts" to achieve an agreement.
In his statement, Borrell has indicated that the block "will study and assess" the proposals made from the EU position and its "firm and united commitment" with a two-state solution negotiated and viable that takes into account the "aspirations legitimate "of Palestinians and Israelis, respect the relevant resolutions of the United Nations and the agreed international parameters.
"The EU reaffirms its readiness to work towards the restart of significant negotiations to resolve all permanent status issues and to achieve a just and lasting peace," he said.
He has also asked both parties "to demonstrate, through policies and actions, a genuine commitment to the solution of two states, as the only realistic way to end the conflict."
The plan of the president of the United States, Donald Trump, contemplates that Jerusalem is the "indivisible" capital of Israel, leaves the settlements under Israeli control, gives the sovereignty of the Jordan Valley to Israel and creates a Palestinian state with capital in an area of East Jerusalem located outside the security barrier established by Israel.