The EU rejects Bolivia's decision to expel two Spanish diplomats from the country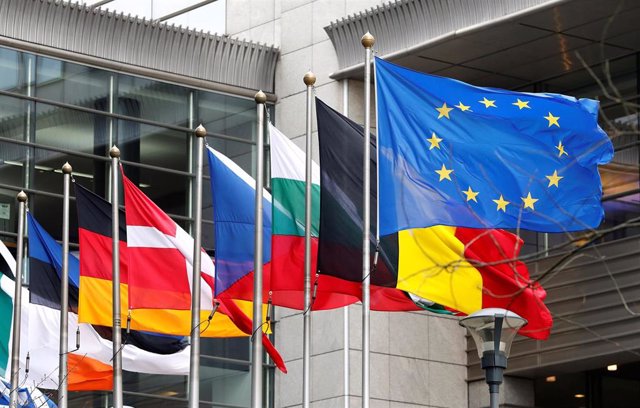 Flags of EU countries – REUTERS / YVES HERMAN – Archive
MADRID, Dec. 31 (EUROPE PRESS) –
The European Union (EU) on Tuesday expressed its "deep concern" about Bolivia's decision to expel Spanish diplomats from the country, including the business manager, Cristina Borreguero, and has shown her rejection of La Paz's decision.
"The EU delegation in Bolivia expresses its deep concern over the escalation of diplomatic tension that has resulted in the declaration of 'persona non grata' by the head of business and the head of the consular section of the Embassy of Spain, measure that rejects, "he said.
He also confirmed that on Monday a meeting of heads of mission of the member states took place "to learn from Spain what happened" and stressed that "I would appreciate receiving an explanation from the interim Government of Bolivia as soon as possible" .
In this regard, he stressed in a statement published in his account on the social network Facebook that "the expulsion of diplomatic officials is an extreme and unfriendly measure that must be reserved for serious situations."
"Full respect for the Vienna Convention on Diplomatic Relations and dialogue are essential to reduce tension," he said, before showing his "firm desire" that "this situation be overcome quickly and that traditional and excellent relations of Bolivia with all member states and the EU are restored. "
The interim foreign minister of Bolivia, Karen Longaric, has justified the expulsion of Spanish diplomats alleging that they "violated" both national and international norms with their visit to the residence of the Mexican ambassador in La Paz, on which both governments disagree.
The Spanish Executive, who responded with the expulsion of three diplomats from the diplomatic delegation in Madrid, argues that it was a "courtesy" visit to former senior officials of the Government of Morales asylum in Mexican agencies.
However, the representative of the Government of Áñez for the international community, Tuto Quiroga, has accused Spain of conspiring with Mexico to "extract criminals and criminals."
The Bolivian authorities also expelled the Mexican ambassador, María Teresa Mercado, after which the Mexican Foreign Ministry instructed the diplomat to return to the Aztec country "in order to safeguard her security and integrity."