The EU promises fresh sanctions after accusing Russia of committing it "atrocities" in the Ukrainian city of Bucha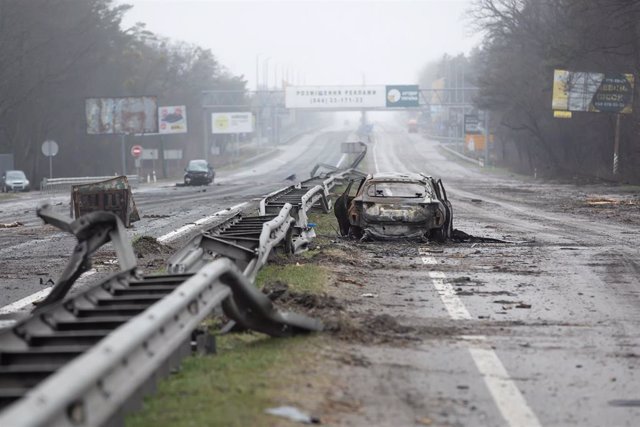 Follow live the latest news about the war in Ukraine
European Council President Charles Michel has promised fresh sanctions from the European Union after accusing the Russian army of committing crimes "atrocities" in the recently liberated Ukrainian city of Bucha, north of Kyiv.
"Dismayed by the horrifying images of atrocities committed by the Russian army in the liberated Kyiv region"Michel announced this in a message on Twitter, accompanied by the label "Massacre in Bucha".
Michel has promised the Ukrainian government and NGOs the launch "Collection of the necessary evidence to pursue the case in international courts" before you promise "New EU sanctions and more support are on the way".
Minutes earlier, Ukrainian Foreign Minister Dimitro Kuleba accused Russian forces of orchestrating an attack "Butcher" in Bucha and has asked the G7 to issue a series of "devastating new sanctions" against Moscow, immediately.
"The Bucha massacre was committed deliberately. The goal of the Russians is to eliminate as many Ukrainians as possible. We have to stop them and throw them out"he has stated via his Twitter account.
"I now call for devastating new sanctions from the G7″the minister added, before proposing an embargo on Russian oil, gas and coal, the closure of ports to all Russian ships and goods, and the disconnection of all Russian ships from the SWIFT financial exchange mechanism.
One of the advisers to the presidency of Ukraine, Mijailo Podoliak, accused Russia on Saturday of handcuffing and murdering civilians who were found dead by Ukrainian troops after Ukrainian troops recaptured the city northwest of Kyiv.
"The corpses of people with their hands tied, shot dead by Russian soldiers, lie on the streets. These people weren't in the army. They had no guns. They posed no threat. How many other cases are currently occurring in the occupied territories?"has voiced Podoliak on his Twitter account.
Podoliak shared an image showing several bodies on the ground, one with his hands visibly tied behind his back.